All the versions of this article: [English] [français]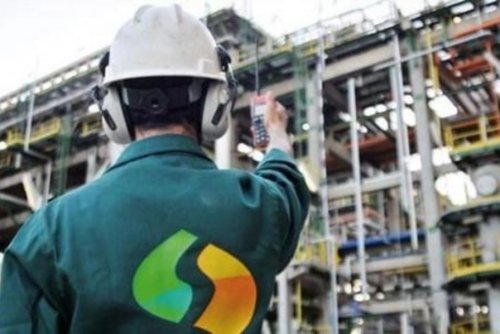 Morocco World News | 16 March 2018
Al Amoudi lodges a complaint against Morocco in Washington, D.C.
By Tamba François Koundouno
Al Amoudi recently filed a complaint against Morocco at the World-bank affiliated ICSID (International Centre for Settlement of Investment Disputes) in Washington, DC, thus ending a series verbal threats the Saudi investor has been brandishing since 2015 against Moroccan investment authorities.
According to reports, Corral Morocco Holding AB, a Moroccan subsidiary of the Swedish Corral Petroleum, of which Mohamed Hussein Al Amoudi is the chief, decided, on March 14 this week, to lodge a complaint against Moroccan government at the ICSID in Washington, D.C. The complaint asked for international arbitrage in a financial tussle between Morocco and the Cheick's enterprises, and particularly singled out Moroccan Prime Minister, the minister of foreign affairs, and the minister of justice.
But while the terms of the financial dispute have not been specified by the complainant, ICSID's website says that the complaint lodged concerns "the exploitation and development of an oil refinery," which is believed to be an allusion to Samir, a now defunct company whose capital was essentially detained (67.2%) by Corral Morocco Holding.
Al Amoudi had already taken similar steps in November 2015, accusing the government of being the primary responsible for Samir's financial debacle, and threatening to take appropriate legal actions against the government if Samir is "allowed" to sink. For Al Amoudi, Moroccan government's failure to uphold the terms of an investment agreement between Morocco and Sweden (protection against expropriation, equal respect of investments, etc.) is the reason Samir went through the capital losses that then forced it to stop its activities.
In an "ultimatum" he addressed to the government in 2015, Al Amoudi said that "Corral Group has been (and still is) the object of obstacles and unequal treatments concerning its investments." The letter went on to give a scores of examples of how the government's measures and steps prevented Samir from duly doing its activities. The "ultimatum" added: "The situation worsened when, on September 28 and October 2015, the government threatened to seize and put Samir's funds on auction sale if the company did not pay 13.7 bn MAD."
By seizing the World Bank-affiliated ICSID, the Saudi investor is expecting "permanent protection" for his existing investments, as well as "compensation" for "expropriation" and all the Samir-related financial losses.
But Mr. Al Amoudi, who is still being detained by Saudi authorities-he was part of the current regime's crack down on businessmen and many affluent Saudis in what they called anti-corruption investigations-is more than a mere investor, as he leads a vast empire that employs over 70,000 people and has a global outreach stretching from Sweden to England, Africa (especially in Ethiopia and North Africa), and the USA.
"I am a Saudi investor, born in Africa, with an Ethiopian mother, of which I am proud," the Saudi referred to himself in a 2014 speech. And while he currently fights to ensure the survival of his financial empire, many supporters have been raising their voices for his release, saying that the businessman should be "immediately released because he has transformed many lives."