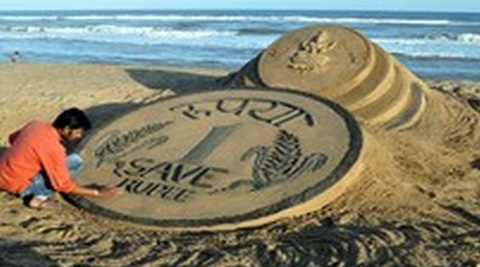 Indian Express | January 22, 2014
A BIT of a secret
Bilateral investment treaty arbitration must be made more transparent.
By: Anirudh Wadhwa and Ashutosh Ray
Following the White Industries decision in 2011, the first ever bilateral investment treaty (BIT) award against India, BITs have been in the news. BITs entered between two countries allow investors of one country to initiate investment treaty arbitration (ITA) against the other (host) state if the latter's measures are not consistent with the investor rights granted under the BIT. Foreign investors who had hitherto ignored India's BIT obligations have become aware of their rights, and reports indicate that legal notices have been served on the state by various foreign investors threatening ITA.
UNCTAD reports that there are (at least) 12 known ITA claims against India, making it 11th in the list of countries against whom ITA claims have been raised. Late last year, Deutsche Telekom, a German investor in Devas Multimedia, sought damages of over $1.6 billion for the cancelled satellite project between Antrix, ISRO's marketing arm, and Devas. Clear details are however not available, and the government has not made any disclosures about the case.
This complete lack of transparency relating to ITAs is worrying. The number of claims, the potential liability in issue, the status of the hearings, the results of the awards are all matters where information is available (if at all) only through "reports" in the media. Even the White Industries award, which was delivered in November 2011, was available in the public domain only around February 2012 after being published by a foreign publisher. Similarly, recently a leading financial daily indicated on the basis of "reports" that 17 (and not 12) ITA notices have been served on the government.
The Indian government maintains silence relating to ITAs against it, citing the "confidentiality" of arbitral proceedings. This understanding is misplaced. Confidentiality is no doubt critical for private parties choosing to resolve their purely private disputes through arbitration. However, ITAs implicate different concerns.
First, the conduct and outcome of an ITA is an essentially public activity since it involves the state as a necessary party. Second, ITAs often involve large claims against the state. An average ITA claim is around $350 million, and a state normally wins and loses ITAs in equal measure. To put this in the Indian context, take the number of existing claims against India as 12, and assume that India might lose roughly half. The state's potential liability would be over $4 billion. That's enough to sustain a programme to employ 2,00,000 additional primary school teachers for the next 10 years. Third, an ITA award creates liability in international law against the state, and can be used as a precedent against that state by other investors. Fourth, transparency in ITAs will assist potential investors in assessing the risk to their investment in the state and thereby promote informed investment. Finally, an increasing number of ITAs seek to constrain a state's power to regulate its affairs. For instance, there have been many ITA claims against India resulting from the Supreme Court's order cancelling 2G licences. The allegation that in so doing, the Indian state is in breach of its international obligations raises important considerations regarding judicial independence and is a significant public issue.
It is in this context that the government ought to recognise the broader interests involved in ITAs, and work towards making ITAs more public both in terms of greater transparency and increased public participation. Most BITs entered into by India do not have any requirement to maintain confidentiality with respect to disputes arising under them. Even with respect to BITs that have confidentiality requirements, it is imperative that the government take proactive steps to introduce transparency provisions.
In so doing, India would be taking steps in a direction endorsed by other countries and multilateral bodies. For instance, both the US and Canada already have transparency provisions in their model BITs, requiring the main documents and hearings of the ITA proceedings to be public. Third parties also have limited rights to make written submissions in the ITA.
Inspiration can also be taken from the United Nations Commission on International Trade Law, which recently adopted a set of transparency rules for ITAs. The aim of the rules is to make ITAs accessible to the public. Subject to certain exceptions, the rules require the hearings, submissions, statements, orders, etc to be accessible to the public. They also provide for third party intervention and allow them to file written submissions. The rules, however, come with a caveat — they are applicable, unless specifically opted out of, only for new treaties entered into after April 1 this year. For treaties before that date, both states must specifically renegotiate to opt-in. Since India has already executed BITs with most of its bigger trade partners, the onus remains on the government to incorporate the transparency rules to cover disputes raised even under existing BITs.
ITA awards can have a significant impact on a country's conduct, finances and the welfare of its people. Under the present system, there is no official record available regarding the number of claims, their status, the conduct of negotiation/ arbitration proceedings and their eventual outcome. This clearly has to change, and fast. Increased transparency is necessary to maintain the acceptability and credibility of the ITA system.
The writers are lawyers based in Delhi.