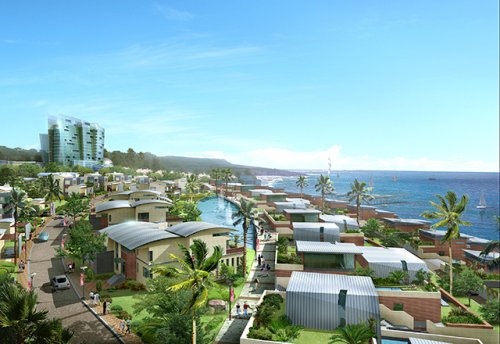 Occupy FTA | 26 July 2019
10th ISDS case against South Korea
Reportedly, Berjaya Land Berhad (BLB), a subsidiary of Berjaya Group of Malaysia brought an ISDS case against South Korea, claiming damages of KRW 4.4 trillion (around 4.0 billion in USD). According to the Ministry of Justice, Berjaya's Notice of Intent under the Korea-Malaysia BIT of 1989 was submitted on 17 July, 2019.
Back in 2008, BLB began to invest a resort-style residential and commercial complex (called "Yerae Resort-type Residential Complex") in Jeju Special Self-Governing Province. For this purpose, Berjaya signed, on 29 April 2008, a joint venture agreement with Jeju Free International City Development Center (JDC), and established Berjaya Jeju Resort (BJR). In 2009, BJR was designated as the developer of the Yerae project in place of JDC.
The Yerae complex is a huge project, aiming at building, on an area over 744,205 square meters (183.7 acres), casino hotel, spa resort, landmark tower, medical center, spa auditorium, condominium, 5 star hotel, shopping center, and a museum [1]. Its estimated gross development value (GDV) was USD 3.1 billion, but the project, the first sod was cut in 2013, was stalled in July 2015 due to the Supreme Court ruling in March 2015.
The Supreme Court held that the expropriation of land in the area of Yerae, owned by several hundreds individuals is invalid (2011Do3746, March 20, 2015). According to the Court, the expropriation of land by JDC is allowable when the land is utilized for building facilities for entertainment and recreation mainly to contribute to the welfare improvement of residents. However, the Yerae Resort-type Resident Complex planned by JDC and approved by Seogwipo city of the Jeju Province is, according to the Court, to build facilities aimed at attracting domestic and foreign tourists, especially high-income elderly people, to stay in the mid- to long-term, thereby generating tourism revenue. Further, the Supreme Court found that the illegality of the measures of the Seogwipo city is so serious and thus illegal per se, resulting in null and void of the subsequent measures for the expropriation.
Berjaya argued, in the Notice of Intent, that the acts and measures of JDC and the Korean courts violates the obligations of: fair and equitable treatment; protection of investment against expropriation, and MFN. Also BLB sought compensation of actual damages, KRW 302.8 billion and lost profit, KRW 4.1 trillion.
The first ISDS dispute against South Korea was raised by the US private equity fund Lone Star at the end of 2012 and South Korea has been involved in 10 cases so far. Including the claim of Berjaya, the cumulative amount of compensation claimed by investors is more than 13 trillion won.
[1] According to Berjaya Group's annual report of 2009, Berjaya planned to buidl "mid-rise condominiums, a 150-bed medical centre facility, a 500-room casino hotel, a full-fledged casino, world-class entertainment facilities, a 4-storey integrated shopping mall and indoor arena with seating capacity for 6,000 people, a 300-room 5-star resort hotel including 128 units of hotel suites, and exquisite Ocean Villas Resort with a resort-style club house".
* A scanned copy of the Notice of Intent is here and downloadable from the website of the Ministry of Justice.