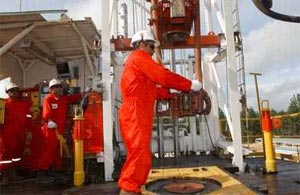 Latin American Herald Tribune | 30 May 2013
Venezuela claims ICSID arbitration victory over Panama's OPIC Karimun Oil Company
Venezuela's state oil company PDVSA said that it was successful on jurisdictional grounds over Panamanian investors OPIC Karimun Corporation.
CARACAS — Venezuela reported a "triumph" at the World Bank's International Center for the Settlement of Investment Disputes (ICSID) in a case brought by Panama's OPIC Karimun Corporation (OPIC) on compensation for losses it sustained when Venezuela nationalized oil fields in 2007.
A copy of the Decision was not immediately available, but ICSID did indicate that a decision had been reached.
The lawsuit was brought by OPIC Karimun Corporation ("OPIC") against Venezuela's national oil company Petroleos de Venezuela, SA (PDVSA), and its wholly-owned subsidiary CVP. At issue were OPIC's interests in two association agreements relating to the exploration and development of oil and gas in the Gulf of Paria in Venezuela. One of those agreements concerns a field known as Corocoro. In 2007, then President Hugo Chavez changed Venezuelan law to require oil and gas projects to surrender shares and majority control and accept a new ownership structure with PDVSA as the majority owner. OPIC refused to participate in the "migration process" and its investments were expropriated.
In a statement released today, PDVSA said that OPIC claimed that Article 22 of the 1999 Law on the Promotion and Protection of Investments (PPI) protected their investments and gave them the right to sue before ICSID.
PDVSA said that the arbitration panel found that the PPI "establishes that the controversies that have arisen between an international investor, whose country of origin has a treaty with the Venezuelan State Bilateral investment, can be submitted to international arbitration" but in this case there was no such bilateral investment agreement and that is the "reason why the judges gave the ruling in favor of Venezuela."
"The award ... is the fifth victory for Venezuela for the same cause before an international tribunal," said PDVSA in their statement, spinning the issue to incorrectly infer that Venezuela was victorious in cases brought by "Exxon Mobil, Cemex, Brandes Investment Partners and Tidewater Inc. "
While Venezuela was successful in those cases that Article 22 of the 1999 Investment Law did not independently give ICSID jurisdicition, Exxon and Tidewater did have bilateral investment treaties that gave the World Bank's arbitration panel jurisdiction.
In the ExxonMobil arbitration before the International Chamber of Commerce (ICC) rendered last year, PDVSA was ordered to pay Exxon $907.6 million dollars, though Exxon agreed to pay for outstanding oil deliveries and bond payments on the joint investment that brought the amount down to $747 million. Exxon still has a related suit before ICSID that is awaiting decision.
In the Cemex case, Venezuela eventually agreed to pay Cemex about $600 million in cash and bonds — about half of what Cemex, which was experiencing some financial pressures, had been asking for at ICSID — and the ICSID suit was "discontinued" in early 2012.
In the Tidewater case, which still awaits a decision on the merits, Venezuela was successful in getting part of Tidewater's case — a portion over the seizure of 15 ships — dismissed because the ICSID arbitration panel found that the vessels were not covered by Article 22 of the PPI. The ICSID panel found that it did have "jurisdiction over the claims of Tidewater Barbados and Tidewater Caribe pursuant to Article 8 of the Barbados Bilateral Investment Treaty to the extent that such claims concern alleged breaches of the obligations of the Respondent under that Treaty arising after 9 March 2009" when Chavez expropriated Tidewater'soperations in Venezuela. The case is continuing.
Venezuela was victorious in the Brandes case, which was brought by a disgruntled San Diego, California stockholder of Venezuela phone company CANTV, which traded on the New York Stock Exchange (NYSE) until Chavez nationalized it in 2007, compensating Brandes and other US investors by buying their stock back. Brandes had argued that the forced sale of its shares had cost it $225.5 million, but the ICSID arbitration panel found that it had no grounds to hear the case.
In the OPIC Karimun case, the issue is not over as OPIC has another version of its dispute with PDVSA pending before the arbitral panel of the ICC in Paris. Final expert reports were tendered last year and a hearing on the merits in that case is proceeding.