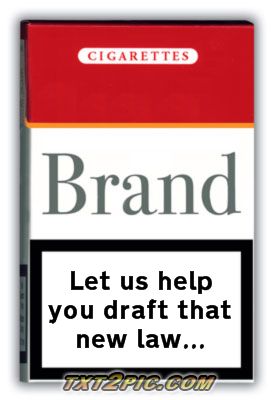 Agence France Presse | 10 September 2010
Uruguay to toughen tobacco controls
MONTEVIDEO — Uruguayan officials announced plans Thursday to take further steps to toughen controls on tobacco despite a pending legal battle with global cigarette powerhouse Philip Morris International (PMI).
Uruguay, which in 2006 became the first country in the region to ban smoking in public places, is likely to take stronger steps to discourage tobacco use including measures related to "prices, education and advertising," said Foreign Minister Luis Almagro.
The measures would also strengthen the ban on smoking indoors, he said.
The announcement came amid a high-profile complaint filed against Uruguay before the World Bank's International Center for the Settlement of Investment Disputes by Philip Morris, the tobacco giant spun off by its US parent in 2008 and relocated to Switzerland.
The tobacco firm's complaint filed earlier this year argues that the country's tobacco laws — requiring large health warnings on packages, banning advertising and use of multiple products for one brand — violate a bilateral investment treaty and harms the company.
Almagro said Thursday that he "hopes it does not come to trial," but stressed that the government "will not renounce" policy that "gives us global stature"
The tougher measures come after hints from the government in July that it may ease some rules to avoid a protracted legal battle with PMI, the maker of Marlboro cigarettes.
The government indicated some of the rules may be softened such as the size of warnings on cigarette packages and the number of products that can be sold under a single brand.
President Jose Mujica at the time said his country might have to go up against a multinational power with "more resources than the Uruguayan state" — noting that the GDP of Uruguay in 2009 was 31.5 billion dollars, compared to Philip Morris revenues of 62 billion dollars.
Some critics including former president Tabare Vazquez have argued the country should not back down in the face of pressure.
Almagro also said several international organizations have offered legal assistance to Montevideo if needed.
According to official data, the smoking population in Uruguay has dropped from 32 percent in 2006 to 25 percent currently. One study showed the number of heart attacks has fallen by 17 percent in the same period.