All the versions of this article: [English] [français]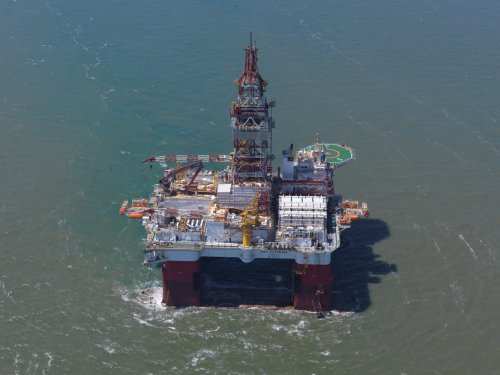 Reuters | 3 April 2017
U.S. firm Cobalt threatens arbitration over Angolan oil assets
By Libby George
U.S. oil firm Cobalt said it would seek arbitration if Angola's state-run Sonangol failed to extend license deadlines on two deepwater blocks, a move the U.S. company said was needed to help it sell the assets.
Cobalt said its efforts to find a buyer for its 40 percent stakes in Blocks 20 and 21 offshore Angola were "negatively impacted by the uncertainty surrounding the extension".
Cobalt has been trying to sell the blocks for several years. A deal to sell the licenses to Sonangol in a $1.75 billion deal collapsed in 2016 because required approvals from the Angolan government did not come in time.
"We may be unable to consummate the sale of our Angolan assets on favorable terms, or at all" without the extensions, Cobalt said in a filing with the U.S. Security and Exchange Commission.
Sonangol declined to comment on Cobalt's statement.
Cobalt said it still wanted to find buyer and expected Sonangol to extend deadlines for exploration and development targets by at least a year, plus the time to taken to resolve the dispute.
Although Cobalt owns 40 percent of the blocks and Sonangol has 30 percent, the Angolan state company holds the rights to extend exploration deadlines for production sharing agreements.
BP, which also has 30 percent in the consortium, declined to comment.
"We hope to resolve things amicably with Sonangol," Cobalt said, saying it had submitted a notice of dispute to Sonangol on March 8 of its intention to pursue arbitration under the International Chamber of Commerce and would "seek all available remedies at law or in equity" if needed.
Cobalt also said it could seek protection under a bilateral investment treaty between Germany and Angola because its Angolan assets were indirectly held by a German subsidiary.
Cobalt said it would "continue to fulfill its obligations" as operator on the blocks but did not plan any material investments in Angola until the issue was resolved.
Anish Kapadia, managing director at investment bank Tudor, Pickering, Holt & Co., said other firms would be reluctant to develop the assets while any arbitration was underway.
"In this current environment, it's hard to see anyone taking that risk," Kapadia said.
Iain Quirk, a UK arbitration consultant with the International Chamber of Commerce and barrister with Essex Court Chambers, said such disputes could take years but an arbitration request could be quickly be withdrawn if a deal was reach privately.