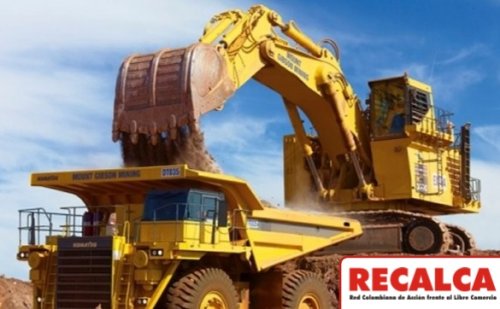 Tres mineras exigen a Colombia indemnización por US$16.500 millones por violar TLC con EE.UU.
La Fm 3-23-2016
El caso fue dado a conocer por el sitio Primera Página. "Se trata de Cosigo, de su filial en Colombia y de Tobie Mining and Energy, que decidieron llevar a Colombia bajo una demanda de arbitraje ante principal órgano jurídico central del sistema de las Naciones Unidas en el ámbito del derecho mercantil internacional (que preside Colombia)".
De acuerdo con la información, el 27 de octubre de 2009 Colombia declaró Parque Nacional Natural el resguardo Yaigojé-Apaporis por considerarlo sitio sagrado indígena. No obstante, en 2013 Cosigo ya tenía el aval del Ministerio de Ambiente para explotar la zona en busca de oro. Teniendo en cuenta que no se puede explotar un Parque Nacional, la Corte Constitucional prohibió tal práctica y vino el lío judicial.
"La República de Colombia recibió notificación de arbitraje por US$16.500 millones por tres empresas mineras - una canadiense, una colombiana y una estadounidense -, que alegan que sus derechos de explotación minera fueron revocados de manera ilegal y en violación del Tratado de Libre Comercio entre Estados Unidos y Colombia que entró en vigencia el 15 de mayo de 2012″, señala Primera Página. "La indemnización es exigida por Cosigo Resources, Ltd. (Vancouver, Canadá), Cosigo Resources Sucursal Colombia (de Bogotá), y Tobie Mining and Energy, Inc. (de Nevada, Estados Unidos), que en esencia piden reparar daños y perjuicios que equivalen a una cuarta parte ($51.5 billones de pesos) del Presupuesto General de Colombia en 2016 (recortado a $209 billones de pesos)", agrega.
"Las denuncias advierten que el Ingeominas le otorgó a Cosigo la concesión minera dos días después de la declaración del territorio como Parque", explica Primera Página.
El senador Jorge Enrique Robledo dijo que Colombia nunca debió haber pactado en los TLC la posibilidad de este tipo de demandas.
Francisco Reyes, superintendente de Sociedades, dijo que las reclamaciones son normales y Colombia no está obligada a pagar nada.