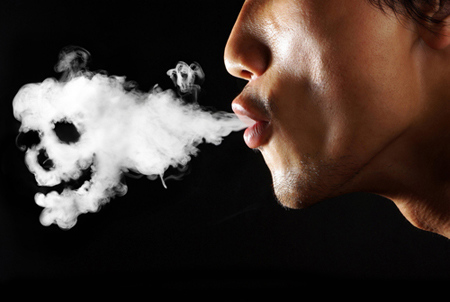 Global Trade Online | 5 October 2015
TPP deal includes tobacco carveout, teeing up fight with congress
Trans-Pacific Partnership (TPP) countries have agreed on language that will allow members to exclude tobacco control measures from the scope of investor-state dispute settlement (ISDS) challenges, a development that could set the stage for a contentious fight with members of Congress.
A fact sheet released Monday (Oct. 5) by the Office of the U.S. Trade Representative said that under TPP's exceptions, a party "may elect to deny the benefits of Investor-State dispute settlement with respect to a claim challenging a tobacco control measure of the Party."
This suggests that parties accepted a proposal tabled by the U.S. last week that would shield tobacco control measures using a concept that already exists under Article 17 the U.S. bilateral investment treaty called "denial of benefits."
That proposal would allow a TPP country to deny the benefit of ISDS to a company that sought to challenge a tobacco control measure; this denial could be elected at any time, including after a company had initiated an ISDS claim regarding a tobacco control measure, according to informed sources.
But although the move has been cheered by public health groups and congressional Democrats, key Republican lawmakers on Capitol Hill have indicated that they object to the tobacco language.
Sen. Thom Tillis (R-NC) — who supported the renewal of Trade Promotion Authority — said that he would actively work to stop the passage of TPP in the Senate because of the carveout.
"Breaking the long-standing precedent of not picking winners and losers in trade agreements, the Obama Administration has decided to use the TPP as a laboratory for partisan politics by discriminating against specific agricultural commodities," Tillis said in an emailed statement to Inside U.S. Trade.
"This sets a dangerous precedent for future trade agreements, and I will not only vote against the TPP, but actively work to help defeat its ratification in the Senate," Tillis added.
Senate Majority Leader Mitch McConnell (R-KY) has been vehemently opposed to the inclusion of a tobacco carveout. In an Oct. 5 statement, McConnell did not indicate whether he would support or oppose TPP, but expressed alarm over unnamed "key issues" in the final agreement.
"We are committed to opening trade in a way that benefits American manufacturers, farmers, and innovators. But serious concerns have been raised on a number of key issues," McConnell said.
"This deal demands intense scrutiny by Congress and the legislation we passed earlier this year provides us the opportunity to give this agreement that scrutiny. In the months ahead, the Senate will review this agreement to determine if it meets the high standards Congress and the American people have demanded," he added.
In the House, the chairman and 16 members of the House Agriculture Committee last week lawmakers criticized U.S. Trade Representative Michael Froman for putting forward a proposal that would allow TPP participants to exclude tobacco regulations from ISDS proceedings despite their opposition.
White House Press Secretary Josh Earnest defended the inclusion of the carveout during an Oct. 5 press briefing, saying that tobacco "poses a unique challenge to public health."
"That's why we worked to include in the final TPP agreement an explicit recognition that individual countries' health authorities have the right to adopt tobacco-control measures to protect public health. That certainly is the approach that we've taken in this country and the ability of individual countries to put in place policies that prioritize to public health of their citizens. I think [this] is a common sense step and that's what we fought to include in this agreement," he said.
Earnest also addressed losing Tillis' support for TPP. When asked if the carveout could cost votes in favor of the agreement, Earnest said that "signing a bad deal just to get it through Congress was never part of the equation here."
Conversely, at a Sept. 24 meeting with the House Ways & Means committee, USTR Michael Froman hinted that failure to include some type of language shielding anti-tobacco measures from being challenged under the agreement could put a damper on U.S. demands for an ISDS clause, congressional sources said.
Australia, which is defending its controversial cigarette plain packaging law in an investor-state challenge brought by Phillip Morris, had been reluctant to agree to ISDS in TPP. The U.S. last fall informally floated the idea of carving out tobacco control measures from ISDS.
Anti-tobacco groups touted the carveout as a major victory for public health. "In a truly historic step for public health, the [TPP] announced today by the United States and 11 other countries includes a provision that protects the right of participating nations to adopt public health measures to reduce tobacco use and prevents tobacco companies from using the TPP to launch legal attacks on such measures," said an Oct. 5 statement by the Campaign for Tobacco-Free Kids, the American Cancer Society Cancer Action Network, American Heart Association and American Lung Association.
Laurent Huber, the executive director of Action on Smoking and Health, said that although they were seeking a full exemption for tobacco from benefits of the agreement, that ISDS was "the most worrisome aspect of the TPP, and now the tobacco industry cannot use it to block or delay life-saving measures."
Measures relating to leaf tobacco are not subject to the carveout and can still receive ISDS benefits.