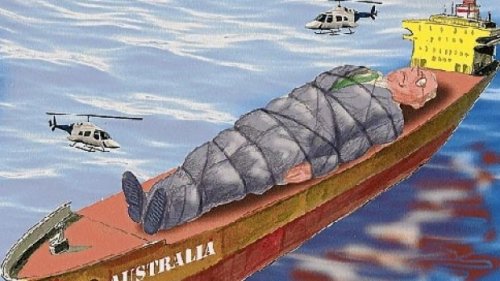 East Asia Forum | 1 July 2016
Towards a European model for investor–state disputes?
by Luke Nottage
Public debate over how best to manage the interests of foreign investors and host states has resurfaced in Australia. Most of Australia's free trade agreements (FTAs), like those of many other Asia-Pacific economies, follow a US approach to drafting substantive provisions that liberalise and protect cross-border investment. This includes increasingly detailed provisions for investor–state dispute settlement (ISDS), whereby investors and host states appoint arbitrators on a case-by-case basis.
Yet there may be scope to transition towards the contemporary European Union approach to investment treaty drafting. The EU will probably keep negotiating FTAs on that basis, despite the United Kingdom voting for 'Brexit'. The approach still provides an inspiration for those seeking a compromise for concluding investment agreements.
The Australian government has commenced a joint review of the 2014 FTA with Japan. That omitted ISDS but contained a provision for later consultations 'with a view to establishing an equivalent mechanism' within three months of Australia entering any other treaty containing ISDS. The review process was triggered by the 2015 China–Australia FTA, which contained narrow ISDS-backed protections.
But with looming domestic elections in both Japan and Australia, it is likely that a decision will be delayed until the possible ratification of the Trans-Pacific Partnership (TPP), which also contains ISDS provisions. Australia and Japan may also obtain ISDS through the Regional Comprehensive Economic Partnership (RCEP), although those negotiations have been delayed.
The elections in Australia on 2 July pose a further issue for ISDS. The opposition Labor Party's shadow minister for trade and investment announced on 7 June that, if elected, Labor would 'develop a negotiating plan to remove ISDS provisions' in all Australia's existing FTAs and bilateral investment treaties (BITs). If this proves to be impossible (as seems very likely), it would then 'seek to update the provisions with modern safeguards' instead.
This policy shift might extend to attempting to dial back the substantive commitments made to investors in earlier treaties. Renegotiating investment treaties should be the primary focus, as an interstate arbitration enforcement mechanism would surely remain. As I have previously argued, a review of Australia's older BITs makes more sense than completely abandoning ISDS in all future treaties. Australia recently survived its first-ever ISDS claim, from Philip Morris Asia under the 1993 BIT with Hong Kong, but it would have gone more smoothly under a current-generation treaty.
What new provisions should be proposed in such attempted renegotiations? One obvious option is to extend the substantive provisions made in the FTAs signed by Australia's Coalition government since 2014 to other treaties. Those might include extending the TPP's limitation of 'national treatment' violations to cases of intentional discrimination only. This may be palatable to a Labor government, as such contemporary US-style provisions are broadly similar to those in FTAs signed since 2003 — including several by former Labor governments.
But a new Labor government could not use the safeguards built into those FTAs around the ISDS procedure itself (such as enhanced transparency), because a Labor government will not countenance ISDS in future treaties. This is unfortunate, as those provisions have also been significantly rebalanced in favour of host states since the early 2000s.
Another option is the model proposed by the EU. Its substantive commitments by host states, such as 'fair and equitable treatment' for foreign investors, are generally even more constrained than under the US approach. Interestingly, the EU model substitutes a permanent investment court (including appellate review for serious errors of law) for the ad hoc ISDS procedure. Having tenured judges should largely address concerns about a lack of transparency or consistency in the arbitration process, while still allowing investors to pursue direct claims against host states. The new EU approach is already reflected in FTAs with Canada and Vietnam, even though they are also party to the US-style TPP.
The EU model is the more plausible way forward in Australia's ongoing FTA negotiations with India, for example, bilaterally as well as via RCEP. After all, India has already written to the counterparties of 47 of its BITs notifying them that treaties will be allowed to lapse so that a new text can be negotiated. The starting point will be India's Model BIT revised this year.
India's model includes even more restrictive substantive commitments than the recent EU approach, let alone those on the US template reflected in the TPP. It does include ISDS, but requires prior 'exhaustion of local remedies' and very tight timelines to proceed with international arbitration. India's new model is toned back from last year's draft, but still represents a reaction to a successful ISDS claim brought by an Australian investor due to inordinate delays in enforcing a commercial arbitration award against an Indian SOE through local courts. This was followed by several more ISDS claims under other BITs.
India's counterparties are unlikely to accept such an extreme model, but the EU model may well be an acceptable compromise. It might also be acceptable to another key regional player: Indonesia. After a few treaty-based ISDS claims, Indonesia has also been letting old BITs lapse in order to negotiate new treaties. These treaties will be based on its own revised Model BIT, although the details of the model are yet to be decided.
Other major Asian economies, including South Korea and Thailand, are comfortable with ISDS-backed investment treaties, despite having also been subject to ISDS claims. They too may be attracted to an EU-style compromise for RCEP and other future negotiations. Australia now has an opportunity to help lead the way toward a new system for managing investor–state disputes.
Luke Nottage is Professor at Sydney Law School and founding co-director of the Australian Network for Japanese Law (ANJeL).