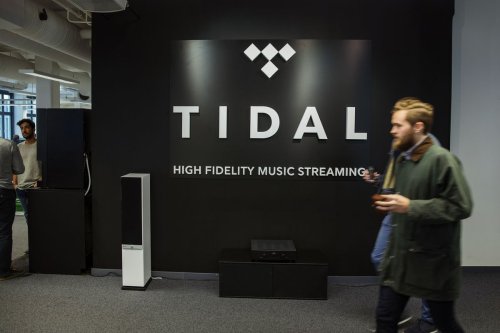 CMU | 22 August 2019
Tidal threatens legal action against Norway over stat fiddling investigation
By Chris Cooke
Tidal is threatening legal action against the whole country of Norway, which is certainly one way to deal with allegations that you fiddled the figures on a Beyonce record.
This all relates to those claims that the Jay-Z owned streaming firm skewed the listening stats for two albums on which it had scored exclusives: Kanye West's 'Life Of Pablo' and Beyonce's 'Lemonade'. Because of the way streaming royalties are calculated, if it did manipulate the numbers in that way, it could have had a negative financial impact on all the other artists and songwriters being streamed on the platform at that time.
The scandal around the stat skewing allegations has played out in Norway because that's where the original Tidal company, which Jay-Z bought in 2015, was based. The revelations were originally made in Norwegian business newspaper Dagens Næringsliv last year and then, earlier this year, it emerged that Norway's economic crime agency, called Okokrim, was investigating the claims. That investigation had previously been requested by the country's song right collecting society Tono.
Tidal has formal bases in a number of countries and, it has now emerged, it's via the Tidal Poland division that the streaming firm has formally complained about Okokrim's investigation and general conduct. Why? Because it reckons that the crime agency's "inadequately justified and aggressive" investigation violates an investment treaty that exists between Poland and Norway.
That means that Tidal Poland could as yet take Norway to "ad hoc international arbitration tribunal" over the Okokrim investigation. This is according to a letter that Tidal's legal reps seemingly sent to the Norwegian authorities back in April.
According to Law360, that letter reads: "Tidal Poland is ready to meet with any representative whom Norway will designate to discuss any possibility of amicable settlement of this dispute. If no solution is found within a period of six months, however, Tidal Poland hereby informs Norway in accordance with [the bilateral investment treaty] and with Norwegian law, that it intends to submit this dispute to settlement before an ad hoc international arbitration tribunal and the courts of Norway".
So that's fun. It's somewhat unclear quite how this approach to halting the Okokrim investigation will proceed. Given that Jay-Z has decided to go into business with the National Football League he previously majorly slagged off, perhaps the famous Hillary Clinton supporter could now switch political camps too and become a Trump ally. Then the Donald could buy Norway and shut the investigation down that way.