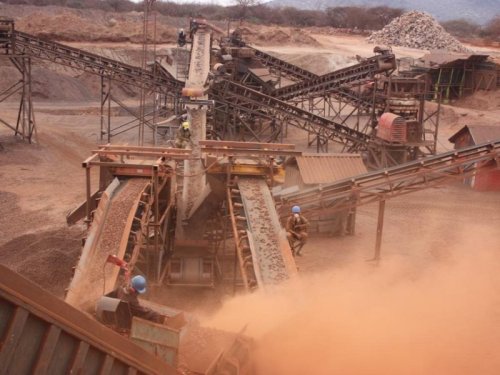 Daily Nation | 24 April 2018
Taxpayers face Sh500bn loss in case against Canadian firm
The government risks losing up to Sh500 billion in an international arbitration case against mining firm, Cortec, after it failed to provide Sh100 million in the second mini-budget to pay a UK-based law firm representing it in the case.
John Omenge, Mining principal secretary, told MPs that unless the amount is allocated, the country will be in big trouble because the external legal counsel will not go to court to defend the government.
"We risk paying $5 billion which is between Sh200 billion and Sh500 billion, which Cortec has asked as compensation," said Mr Omenge.
The legal dues for the Cortec Mining case at the International Centre for Settlement of Investment Disputes (ICSID) amounts for Sh205 million.
"The State Department of Mining has spent Sh105 million in arbitration costs at the ICSID for the payment of legal dues in relation to ICSID case number ARB/15/29 of Cortec Mining versus the Republic of Kenya," said Mr Omenge.
He added the external counsel, DLA Piper-UK, had started asking for the amount through the Attorney- General.
Pacific Wildcat Resources, a Canadian mining firm, instituted an international arbitration against Kenya for cancelling its licence for the exploration and development of minerals in Mrima Hills, Kwale County.
UK firms Cortec Pty Ltd and Stirling Capital, its subsidiaries, jointly filed a request for arbitration against Kenya at the US-based ICSID.
Pacific Wildcat, which fully owns Cortec Pty and Stirling, the majority shareholders of Cortec Mining Kenya, claims the government unlawfully expropriated its investments and breached the UK-Kenya Bilateral Investment Treaty's obligation to treat them fairly and equitably.
In 2013, Kenya's then Mining minister Najib Balala revoked the licences of Cortec Mining Kenya (CMK) and other firms on grounds that they were irregularly issued just before the General Election.
Mr Balala said Cortec Kenya was among 43 firms that had been granted licences by the Commissioner of Mines Richard Keya between January and May 2013.
He said Cortec had not obtained approval from the National Environmental Management Authority and the Kenya Forest Service before applying for the mining licence.