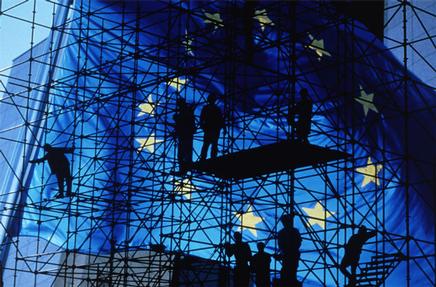 Global Arbitration Review | 7 July 2014
Supporters of investment arbitration launch EU think tank
Sebastian Perry
Corporate counsel and practitioners in Europe have formed a non-profit association to promote the benefits of investor-state arbitration and influence EU policy on investment protection.
The European Federation for Investment Law and Arbitration (EFILA) launched in Brussels on 1 July and aims to be the "main voice" of users of investment arbitration at the EU level.
EFILA's secretary general, Nikos Lavranos, says the think tank will provide a platform for a "more balanced" discussion of investor-state arbitration and a corrective to recent criticisms of the system in the mainstream media. It will publish policy briefs and case law analysis, engage in dialogue with EU institutions and society at large, and hold lectures, seminars and an annual conference.
The group's founding law firms are White & Case, Shearman & Sterling, Linklaters, Luther in Germany and Mannheimer Swartling in Sweden. Partners at those firms will sit on EFILA's executive board, along with members of Herbert Smith Freehills, Quinn Emanuel Urqhart & Sullivan, Norton Rose Fulbright and NautaDutilh.
Meanwhile the group's advisory board includes counsel from Shell, French pharmaceuticals company Sanofi and Dutch insurer Achmea ; Finnish, Hungarian and Polish government lawyers ; representatives of the Permanent Court of Arbitration and the International Chamber of Commerce ; and Loukas Mistelis, professor at Queen Mary, University of London.
EFILA is the brain-child of Gerard Meijer, a partner at NautaDutilh in Rotterdam and secretary general of financial dispute resolution body PRIME Finance ; and Lavranos, who is stepping down after more than four years as a senior trade policy advisor at the Dutch Ministry of Foreign Affairs, where he led the negotiations for several investment treaties.
Lavranos says the idea for EFILA was born out of their "frustration" at the fact that recent public discussion of investor-state arbitration in Europe has been largely dominated by anti-trade NGOs that are opposed to the entire investment protection regime, arguing that it favours corporate interests over human rights and the environment.
"We became increasingly annoyed that there were so many lies and half-truths and propaganda out there and no counterbalance. We felt there was a clear need for investment arbitration practitioners to pool their expertise and explain to the public the benefits of investor-state arbitration," he says.
Public concern has focused in particular on the investment protections in the Transatlantic Trade and Investment Partnership, the draft trade agreement being negotiated between the EU and US. The German and French governments have spoken out against including such provisions in the treaty. In response to the disquiet, the European Commission has launched a public consultation on the treaty's disputes provisions, setting out its own ideas for reforming the system to safeguard member states' policy space.
"Nobody argues that the current investment arbitration system is perfect," says Lavranos. "There is no doubt that the system has to evolve if it wants to survive. But we believe that most, if not all, of the critique is highly exaggerated and based on wrong perceptions."
Lavranos, echoing comments he made at GAR Live Frankfurt last month, says some of the EU's proposed reforms – including a closed list of basic rights under the fair and equitable treatment standard, and a standing appellate body to ensure consistency in case law – have not been properly developed.
"There has to be more legal analysis before the EU moves forward wildly with reforms to soothe the NGOs and the European Parliament, thereby undermining the useful elements of investment protection."
He says EFILA is participating in the EU's public consultation, and will contribute its own suggestions on ways to improve the investment protection regime without sacrificing the 50 years' worth of benefits it has brought for European investors and states.
EFILA's website can be viewed here.
The European Commissioner for Trade, Karel de Gucht, told an audience in Londonlast month that the EU-US treaty negotiations offered the opportunity to create a "new template" for investment treaties globally. However, he said it would be a "major mistake" to remove investor-state dispute settlement provisions from the treaty altogether.
EFILA executive board
Yas Banifatemi, Shearman & Sterling, Paris
Markus Burianski, White & Case, Frankfurt
Richard Happ, Luther, Cologne
Stephen Jagusch, Quinn Emanuel Urquhart & Sullivan, London
Nikos Lavranos, EFILA secretary-general
Gerard Meijer, NautaDutilh, Rotterdam
Patricia Nacimiento, Norton Rose Fulbright, Frankfurt
Jakob Ragnwaldh, Mannheimer Swartling, Stockholm
Daniella Strik, Linklaters, Amsterdam
Matthew Weiniger QC, Herbert Smith Freehills, London
EFILA advisory board
Frank ter Borg, manager of public affairs at Achmea
Jean-Guy Carrier, former secretary-general of the International Chamber of Commerce
Brooks Daly, deputy secretary-general at the Permanent Court of Arbitration in The Hague
Alexander de Daranyi, director and head of finance law at Sanofi in Paris
Emmanuel Gaillard, partner at Shearman & Sterling in Paris
Levente Gazdag, counsellor at the Ministry of Foreign Affairs of Hungary
Hans van Houtte, president of the Iran-United States Claims Tribunal in The Hague
Loukas Mistelis, professor at Queen Mary, University of London
Davide Rovetta, of counsel at Grayston & Company in Brussels
Kimmo Siniviuori, commercial counsellor at the Ministry of Foreign Affairs of Finland
Karol Tofil, senior expert at the Ministry of Economy of Poland
Arjan Waayer, senior legal counsel at Shell
EFILA secretariat
Nikos Lavranos (secretary-general)
Blazej Blasikiewicz (general manager)
Lukasz Gorywoda (general manager)
Founding members
White & Case
Luther
Mannheimer Swartling
Linklaters
Shearman & Sterling
Other members
Achmea
Herbert Smith Freehills
NautaDutilh