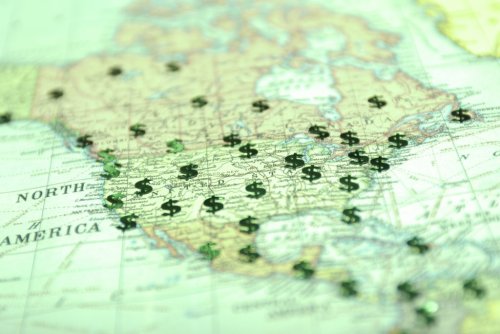 Financial Times | 24 Aug 2017
Business groups fire warning shot over Nafta shake-up
Support threatened if Trump team abandons investment protection provision
by: Shawn Donnan in Washington
Three top US business groups have fired a warning shot at the Trump administration, threatening to drop their support for its renegotiation of the North American Free Trade Agreement if a controversial investment protection provision is abandoned.
In a letter to Robert Lighthizer, the US trade representative, and other cabinet members, the heads of the US Chamber of Commerce, Business Roundtable and the National Association of Manufacturers said that including a provision that allows private sector investors to use arbitration panels to adjudicate disputes with governments was vital.
The move comes amid concerns that the Trump administration is considering rewriting Nafta to allow its member governments to "opt in" or "opt out" as they choose in a move that would draw the ire of business and Republicans in Congress. US law now requires any administration negotiating trade deals to include the so-called "investor state dispute settlement" provisions.
President Donald Trump has in the past railed against the ISDS system as a threat to US sovereignty. But Mr Lighthizer and others in the administration have been more cautious in their public statements, and how to proceed in Nafta is currently the subject of an internal debate.
"ISDS does not infringe US sovereignty," the heads of the business groups wrote in the letter sent on Wednesday night and seen by the Financial Times.
"Attempts to eliminate or weaken ISDS will harm American businesses and workers and, as a consequence, will serve to undermine business community support for the Nafta modernisation negotiations," they said.
Mr Lighthizer's office declined to comment.
The support of the US business community has been crucial to passage of past trade agreements through Congress. Its opposition, as a result, would both weaken the US position at the Nafta bargaining table and the prospects of eventually getting any deal through Congress.
The unusually blunt tone of the business letter highlights the growing tension between the Trump administration and the US corporate community, the vast majority of which is eager to preserve Nafta and has been concerned about Mr Trump's threats, repeated this week, to withdraw from the pact.
Those tensions have been amplified by business concerns over the president's equivocal response to white nationalists' role in fatal clashes in Charlottesville, Virginia, this month which saw executives from companies such as Intel and Merck resign from presidential advisory panels.
But the fight over ISDS also comes during a wider international debate over how best to reform the arbitration system.
Critics say it is opaque and open to abuses by multinational corporations eager to block new health and safety or other regulations. They point to its use by Philip Morris to challenge plain labelling laws for cigarette packs in Australia and other countries.
Defenders say it provides an important guarantee for long-term foreign investors that their disputes will not be caught up in local courts.
The EU has responded to the debate — which within Europe blew up around negotiations over a Transatlantic Trade and Investment Partnership with the US — by proposing reforms and the creation of a new permanent international investment court. Such a provision was included in a trade deal with Canada due to go into force in the coming weeks, and Canada is understood to be pushing for the inclusion of similar language in the renegotiated Nafta.
Mr Trump, who has repeatedly expressed suspicion over multilateral bodies, is unlikely to back the creation of an international court. But business groups remain concerned that his administration would weaken the ISDS system by allowing Nafta countries to opt out.