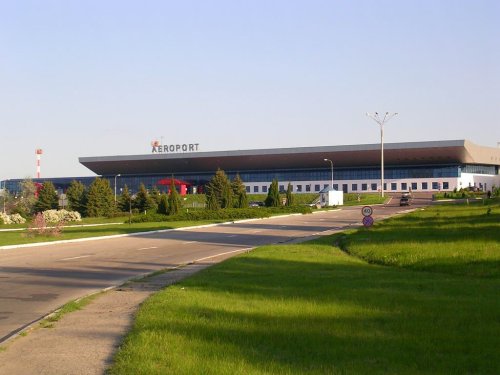 SeeNews | 4 August 2020
Stockholm arbitration body suspends termination of Chisinau Airport concession
by Nicoleta Banila
CHISINAU (Moldova), August 4 (SeeNews) - The Arbitration Institute of the Stockholm Chamber of Commerce (SCC) has suspended the termination of the Chisinau International Airport concession contract until it reaches a final decision on the case, Moldova's Public Property Agency, APP, said on Tuesday.
The decision is provisional and pending further arbitration, APP said in a press release.
The agency added that it will give its full support to fair representation of state interests in the case.
In a separate statement, Chisinau airport operator Avia Invest said that it welcomes the decision and hopes that the dispute will be resolved without the need for further intervention from international courts.
In July, APP announced that it has decided to rescind its concession agreement with Avia Invest regarding Chisinau airport, claiming that Avia Invest has failed to fulfil its contractual obligations, accumulating arrears of 66.2 million euro ($75 million) under its investment programme.
Soon afterwards, Avia Invest said that it does not recognize the termination of the concession agreement and accused APP of trying to fulfil the personal instructions of Moldovan president Igor Dodon.
In May, Avia Invest announced that it has repaid a total 22.6 million lei ($1.3 million/1.15 million euro) of debt to the state and demanded that the Moldovan government ease its pressure on the company. In response, prime minister Ion Chicu said the company has still not covered fully its liabilities.
Also in May, representatives of Avia Invest's parent company Komaksavia Airport Invest said the company will file an 885 million euro lawsuit against the Moldovan government over what it claimed was unlawful action. Cyprus-based Komaksavia Airport Invest owns 95% of Avia Invest.
In August, Guernsey, Channel Islands-registered property investment firm NR Investments said it has agreed to acquire 95% of Avia Invest. The announcement prompted the Moldovan government to seek cancellation of the airport concession agreement in court.
Avia Invest won a 49-year concession on Chisinau International Airport in 2013.
In 2015, Moldova's government announced it was considering to terminate the contract with Avia Invest, acting upon recommendation of the country's anti-corruption authority CNA. According to media reports published at the time, CNA was of the opinion that the deal has to be annulled after its investigation found that Avia Invest had not made any investments in the modernisation of the airport and some of the airport's profits were channelled to a business held by a local entrepreneur.