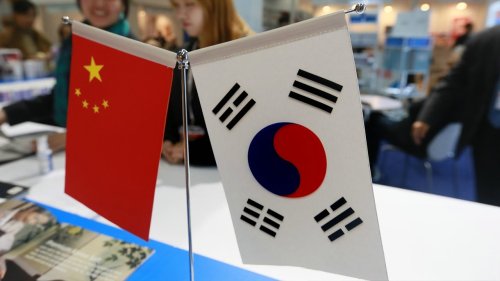 Yonhap News Agency | 12 February 2018
South Korea to seek investor protection measures in FTA talks with China
by Kim Eun-jung
Seoul- South Korea's trade ministry said Monday it will seek ways to better protect investor rights from arbitrary regulations when holding talks with China to expand the scope of the two countries' free trade agreement (FTA) to the service and investment sector.
The Ministry of Trade, Industry and Energy said it will push for the FTA talks in a way that creates new business opportunities for local companies in the tourism, culture, legal and medical industries.
South Korea and China implemented the FTA focused on lowering tariffs on goods in December 2015 and are set to engage in talks to include the service and investment sectors.
"We will pave the way for Korean companies to enter the rapidly growing Chinese service market and push for establishing effective investor protection measures for local companies that invest in China," the ministry said in a report submitted to the National Assembly.
Since South Korean companies have grappled with non-trade barriers like investment restrictions and regulations, industry experts have expressed hope that follow-up negotiations would provide easier access to the 1.4 billion consumer market.
China has been reducing its focus on manufacturing to restructure itself toward a more service-oriented economy. China's service industry weighed in at US$5.6 trillion in 2016, becoming the world's second-biggest market.
To further lower trade barriers, local companies and experts have stressed the importance of the Chinese government's transparency and consistency in implementing regulations on foreign companies and investors to create a stable business environment regardless of the diplomatic relations between the two nations.
The ministry said it will push to improve the investor-state dispute settlement (ISDS) clause, which would allow investors to take legal actions against alleged discriminatory practices through international arbitration bodies.
"We will make efforts to ease difficulties of Korean companies related to remittance and liquidation procedures, and improve the ISDS system for investors," the ministry said.
The exiting trade deal covers investor protection and compensation measures in case of conflicts between investors and governments, but it fell short of fending off retaliatory actions by China amid soured ties between the two nations.
Last year, South Korean retailers and tourism agencies suffered from weak sales and unfavorable sentiment in China over Seoul's deployment of an American missile system, which soured two-way relations and triggered a boycott of South Korean-made goods.