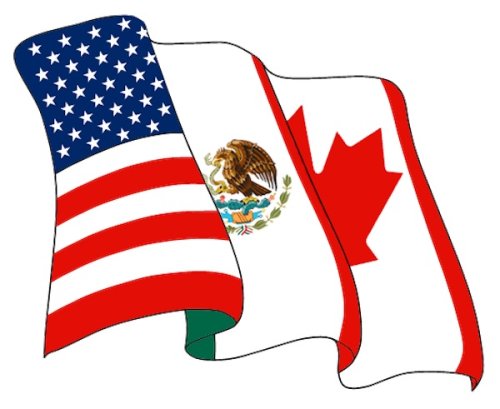 Solución de controversias en el nuevo "USMCA" contra el anterior arbitraje de inversiones
Por CIAR Global | 3-10-18
Las negociaciones en relación con el Tratado de Libre Comercio de América del Norte (TLCAN) parecen haber llegado a su fin. Sobre el arbitraje de inversiones incluido en el anterior acuerdo, el "Capítulo 11", donde se incluían las referencias al arbitraje de inversiones se ha eliminado y en el nuevo "United States-Mexico-Canada Agreement" (USMCA), la resolución de controversias se trata en el Capítulo 31, que establece, entre otros, una nueva dinámica de formación de tribunales.
Según diferentes fuentes, las disposiciones del Capítulo 11 anterior se eliminarán gradualmente entre Estados Unidos y Canadá, y en una parte sustancial en el caso de México, aunque se mantendrá vigente en ciertos sectores clave como el petróleo y el gas, la infraestructura y las telecomunicaciones entre este último y Estados Unidos. El tratado, que debe ser ratificado por cada país, entrará en vigor previsiblemente en 2020 y puede ser revisado cada seis años y renovado en 16 años.
El Capítulo 31 del USMCA "Dispute Settlement"
El nuevo Capítulo 31 del USMCA recoge la resolución de controversias bajo el título en inglés "Dispute Settlement" y contempla los siguientes epígrafes: la elección del Foro, el periodo de consultas, el establecimiento del Panel, la listas y calificaciones de los panelistas, la composición del Panel, reemplazo de los panelistas, reglas del procedimiento para el Panel, Presentación electrónica de documentos, la función del Panel, participación de terceros, el rol de los expertos, suspensión del procedimiento, informe del Panel, implementación del informe final y no implementación-suspensión de beneficios.
Por ejemplo, en relación con la Composición del Panel, el USMCA en su Artículo 31.9 (1) explica:
"Where there are two disputing Parties, the following procedures shall apply:
(a) The panel shall comprise five members.
(b) The disputing Parties shall endeavor to agree on the chair of the panel within 15 days of the delivery of the request for the establishment of the panel. If the disputing Parties are unable to agree on the chair within this period, the disputing Party chosen by lot shall select within five days as chair an individual who is not a citizen of that Party.
(c) Within 15 days of selection of the chair, each disputing Party shall select panelists who are citizens of the other disputing Party.
(d) If a disputing Party fails to select its panelists within such period, such panelists shall be selected by lot from among the roster members who are citizens of the other disputing Party. "
La Sección B del Capítulo 31 atañe a Procedimientos internos y solución de controversias comerciales privadas contemplando: Remisión de asuntos de procedimientos judiciales o administrativos, Derechos privados y la Resolución alternativa de controversias.
Consultar:
United States-Mexico-Canada Agreement Text. Office of the United States Trade Representative.
Chapter 31 Dispute Settlement. Office of the United States Trade Representative.
Capítulo 14 "Investment"
El Capítulo 14 del USMCA también es significativo en relación con el nuevo desarrollo del arbitraje en el acuerdo.
En el Artículo 14.2: "Scope" (4) se expone: "Para mayor certeza un inversionista solo puede presentar una reclamación de arbitraje conforme a este Capítulo según lo dispuesto en el Anexo 14-C (Reclamaciones de inversión heredadas y reclamaciones pendientes), Anexo 14-D (Disputas sobre inversiones en México y Estados Unidos) o en el Anexo 14-E (Inversión en México y Estados Unidos Disputas relacionadas con contratos gubernamentales cubiertos."
Para consultar estas disposiciones: Capítulo 14 del USMCA.
Por otro lado, de acuerdo al borrador del nuevo USMCA, la solución de controversias incluida en el Capítulo 19 del TLCAN que permite a los países presentar quejas contra otros integrantes por acusaciones de prácticas comerciales desleales, seguirá siendo la misma: el sometimiento a un panel binacional.