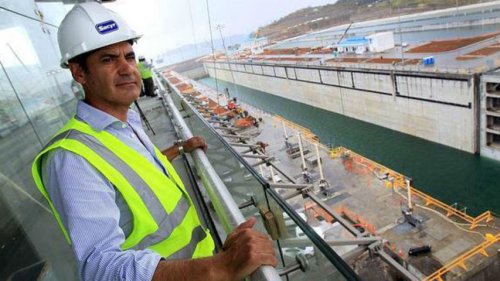 BNamericas | 10 September 2018
Sacyr files new case against Panama
By Angeles Rodriguez
Spanish construction firm Sacyr has launched arbitration proceedings claim against the Panamanian state before the United Nations Commission on International Trade Law (UNCITRAL) as part of a cost-overrun dispute regarding the already completed expansion of the Panama canal.
In the case, which was filed early last month but only just made public, the firm argues that Panama violated an investment protection agreement signed with Spain, local newspapers reported.
While the Panamanian government is contesting the case and has hired a US law firm, a specific compensation figure has yet to be defined, finance minister Eyda Varela told the paper.
Sacyr forms part of GUPC, the consortium that was responsible for the canal expansion. The cost-overrun dispute between the group – which also includes Italy's Salini Impregilo, Belgium's Jan De Nul Group and local firm Cusa – and the canal authority ACP and the government has been dragging on for years.
The consortium has filed previous cases on the matter before different international courts, with some of the rulings favoring the group and some the Panamanian authorities. Some legal procedures are still pending resolution.
The group, which was awarded the contract for the expansion in 2009 with a US$3.118bn bid, estimates that cost overruns topped US$5.67bn.