All the versions of this article: [English] [français]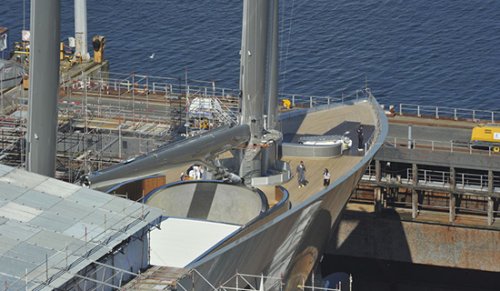 PR Newswire | 5 October 2017
Privinvest announce ICC ruling in favour of Hellenic shipyards in dispute with Hellenic Republic
Privinvest Press Release
Privinvest, of which Hellenic Shipyards forms part, makes the following comment after the ruling by the International Court of Arbitration of the International Chamber of Commerce ("ICC"):
Seven years ago our group's investment in Greece was euphorically announced with the government of the Hellenic Republic.
This very promising venture quickly failed and euphoria was replaced by disappointment. We took recourse to international arbitration to protect our group, its member, Hellenic Shipyards and its employees whilst having to provision more than Euros 160 million in our accounts and suffer slander from certain politicians - such slander probably designed to hide failure.
Today, with the receipt of the ICC judgment, we are vindicated and Hellenic Shipyards, its management team in Greece and employees can finally see a future they always deserved, whilst the Hellenic Republic is found liable towards Hellenic Shipyards for more than 200 million Euros in addition to indemnities in favour of HSY.
Further, the arbitral tribunal recognised the negligent failure of the Hellenic Republic in its dealings with the European Commission - such failure contributing to destroying Privinvest's shipyard in Greece.
We now look forward to the Hellenic Republic executing what is reflected in this judgment and respecting the contractual relations it has with Hellenic Shipyards.
We obviously are continuing our counterclaims against the Hellenic Republic in a later ICC procedure around the same issue initiated by the Hellenic Republic whilst our shareholders are pursuing the Hellenic Republic in the International Centre for the Settlement of Investment Disputes pursuant to the relevant Bilateral Investment Treaty.