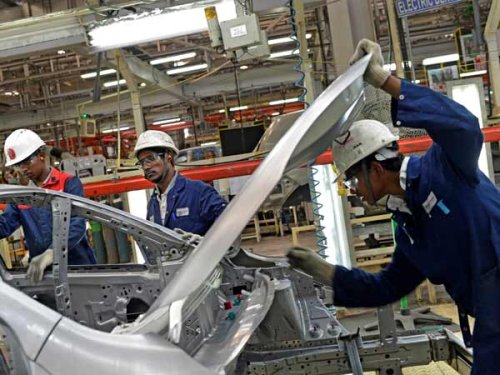 The Hindu | 21 February 2019
Out-of-court settlement with Nissan likely, State govt. tells HC
by Mohamed Imranullah S.
The State government on Wednesday told the Madras High Court that an out-of-court settlement was likely in its long-running dispute with Japanese automaker Nissan Motor over alleged unpaid incentives to the company to the tune of $770 million pursuant to the establishment of a motor vehicle manufacturing plant at Oragadam on the outskirts of Chennai.
When a case filed by the government against international arbitration initiated by the firm came up for hearing before Justice R. Suresh Kumar on Wednesday, Additional Government Pleader Thangavadana Balakrishnan said "an out-of-the-court settlement was likely on the issue", and therefore, the case may be adjourned by four weeks to report on the progress made. Counsel representing Nissan Motor concurred with the submission and stated that the talks were progressing at a brisk pace. He consented to the government's plea for adjourning the case by a month. After recording the submissions made by both sides, the judge adjourned the matter to March 20 without going into the merits of the case.
The issue hit the headlines in December 2017 when it came to light that the Japanese automaker had invoked the Comprehensive Economic Partnership Agreement between Japan and India (CEPA) and initiated international arbitration in February 2017 after serving notice on Prime Minister Narendra Modi in July 2016.
Immediately, the State government rushed to the Madras High Court to stall the international arbitration since it was not a party to it though the money claimed by the firm had to be paid by it. The State government contended that any dispute over non-payment of incentives could be resolved only through domestic arbitration.
'Protecting the State'
On its part, the Centre informed the court that it was effectively protecting the interests of the State government by nominating former Chief Justice of India J.S. Khehar to the arbitral tribunal comprising Kaj Hober of London and presiding arbitrator Jean E. Kalicki of the United States, and questioned its jurisdiction to interfere in investment disputes.
In a counter affidavit filed before the tribunal through India's counsel Mark A. Clodfelter of Washington D.C. and Amit Kumar Mishra of New Delhi, the Centre had contended that India was not responsible for any of the alleged losses suffered by the automaker and that the latter had placed "fundamentally distorted and false" facts before the tribunal.
The automaker, on the other hand, denied all allegations levelled against it and questioned the legal validity of filing an anti-arbitration suit in an Indian court. Even as the proceedings before the tribunal and the High Court were being conducted in parallel, both the State government and the firm began attempts to settle the dispute across the table. Reporting on the progress of those talks to the court on Wednesday, the AGP said an out-of-court settlement was likely.