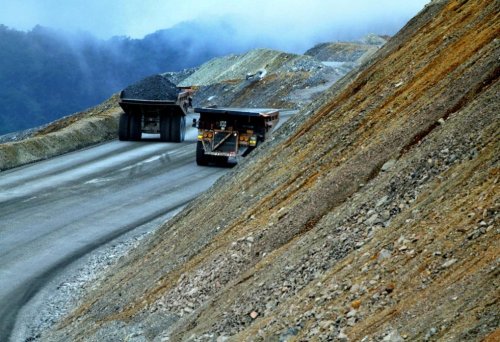 Dow Jones Business News | July 01, 2014
Newmont files for arbitration against Indonesia government on ore-export ban
By Linda Silaen
JAKARTA—Newmont Mining Corp. ( NEM ) said Tuesday it is filing for international arbitration against the Indonesian government for a mineral-export ban.
Newmont filed the case to the International Center for the Settlement of Investment Disputes, seeking "interim, injunctive relief" to resume export, it said in a statement.
The filing came after the company halted operations at its Batu Hijau mine in Indonesia and declared force majeure last month, arguing it could not meet its obligation to buyers after the resource-rich nation banned ore exports in January and introduced taxes on exports of mineral concentrates.
The government policies were intended to keep mineral-refining processes within Southeast Asia's largest economy to gain higher export proceeds from resources.
Denver-based Newmont and Phoenix-based Freeport-McMoRan Copper & Gold Inc. ( FCX ), which control the two largest copper producers in Indonesia, complained that the new taxes violated their contracts with the government, which don't include a provision for export taxes. The companies responded by selling to a domestic smelter to recoup lost revenue and stockpiling inventory.
Martiono Hadianto, chief executive of Newmont's Indonesian unit, said that the company has been unable to convince the Indonesian government to relax the export restrictions. As a result, Newmont and its shareholders "are left with no option but to seek relief through international arbitration to ensure our stakeholders' jobs, rights, and interests are protected," he said.
"We want continued dialogue with the Government to lead to a resolution outside of arbitration. In the meantime, we have an obligation to protect the value of Batu Hijau and the thousands of jobs it provides, as we are still unable to export copper concentrate due to the regulations," Mr. Hadianto added.
Write to Linda Silaen at linda.silaen@wsj.com