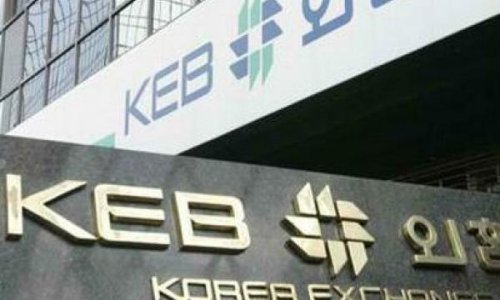 Korea Times | 9 January 2018
Lawyers ask for prompt decision on Lone Star case
By Park Jae-hyuk
Lawyers for a Democratic Society (LDS) sent a letter to the International Center for Settlement of Investment Disputes (ICSID), Tuesday, demanding a speedy settlement of the dispute between the Korean government and the U.S. buyout fund Lone Star Funds over the sale of the Korea Exchange Bank (KEB).
"The process of the legal battle worth 5 trillion won ($4.68 billion) has been shrouded in secrecy since 2012, so we requested rapid processing under the principle of transparency," Song Ki-ho, the chairman of the international trade committee at the LDS, told the Korea Times.
The nongovernmental organization has a special consultative status with the United Nations Economic and Social Council.
In 2012, Lone Star filed a request with the ICSID, claiming the Korean government should compensate it for the "belated" approval of its sale of its KEB stake to Hana Financial and return the taxes it paid during the delay.
The global private equity firm acquired a 51.02 percent stake in KEB from a German bank in 2003, but exited Korea in 2012 after selling the stake and gaining about 4.9 trillion won in profit.
The company has been embroiled in controversy over whether the acquisition and sale were proper.
Critics say Lone Star is a non-financial capital corporation and claim the deal was illegal, as Korean law prohibits non-financial capital firms from gaining significant stakes in financial companies. However, the government ended the controversy in 2011 by declaring Lone Star a financial capital corporation.
The government and Lone Star made their closing arguments in the lawsuit in June 2016.
Back then, the final decision of the ICSID was expected to be made between six months at the earliest and two years at the latest.
Observers said the ruling will come around March this year and note the Korean government may have to pay Lone Star hundreds of billions of won in compensation. Some point out the government may claim a part of the money from Jun Kwang-woo, a former chairman of the Financial Services Commission.
"The Korean people and us have not been informed of any basic information including even how the claimant constituted and calculated the claim amount in this case," Song wrote in the letter to the ICSID. "We are duly requesting the application of the basic transparency principle to all ICSID proceedings in treaty-based investor-state dispute settlement regarding public policy."
The Moon Jae-in administration has also been criticized for continuing the secrecy of its conservative predecessors on the issue. Last year, the Ministry of Justice said it had not decided whether to disclose a future ruling by the ICSID.