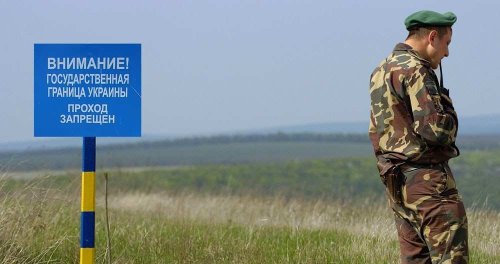 BNE Intellinews | 13 September 2018
Kyiv court rules to seize shares of Russia's state-owned banks in Ukraine
The Kyiv court of appeals has ruled to seize the shares of the Ukrainian subsidiaries of Russian state-owned banks Sberbank, VTB and Prominvestbank following a claim filed by 17 companies and one person - ex-chairman of the board of nationalised PrivatBank Oleksandr Dubilet - that lost their assets in Crimea as a result of its annexation by Russia in 2014.
The move followed a ruling of the Permanent Court of Arbitration in the Hague that the Russian government must compensate almost two dozen Ukrainian companies associated with close confidantes of Ukrainian oligarch Ihor Kolomoisky for their losses incurred from the illegal annexation of Crimea in 2014.
A lawsuit against Moscow was filed by Kyiv-based Everest Estate, 17 other companies as well as Dubilet. According to the Hague court ruling, Russia must pay $159mn in compensation to the affected companies, as well as compensate them for the costs associated with the litigation.
The ruling of the Kyiv court of appeals states the plaintiffs appealed to it for recognition of the arbitration decision made in July of this year, and on July 17 the Ukrainian court officially notified the debtor about the receipt of such a statement. In August, the plaintiffs initiated the arrest of shares in the Ukrainian subsidiaries of Russian banks and other security measures.
In particular, the court ruling dated September 5 bans VTB, Prominvestbank and Sberbank from liquidating or reorganising the legal entity, carrying out any actions aimed at alienating movable and immovable property belonging to the banks, including under contracts for sale, purchase, exchange, donation and etc., Interfax news agency reported on September 12.
The same day, Russia's biggest lender Sberbank said that it is going to challenge the ruling of the Kyiv court of appeals. "The bank operates in the Ukrainian territory in full compliance with the existing law and regulatory standards," the lender said in a statement. "The share freeze will not affect the bank's ability to provide services to clients."
In May, Ukrainian Deputy Foreign Minister for European Integration Olena Zerkal said that the Hague arbitration victory of former associates of oligarch Igor Kolomoisky is "the first decision on compensation for property lost as a result of occupation of Crimea, and the first victory on this section of the legal front.
"The illegal occupation has its price. The burden of aggression will be heavier for Russia. This is only the first victory," she added, urging other Ukrainian companies to file lawsuits with international courts against Moscow. "A lot of cases of Ukrainian companies, including Naftogaz, Oschadbank, Ukrnafta and PrivatBank, are already under consideration," Zerkal said
Meanwhile, Moscow does not consider itself a party to the trial at the in The Hague, Russian presidential press secretary Dmitry Peskov told reporters at the time. "Russia was in no way represented [at the trial] and did not dispatch its representative to this trial; this is why we do not consider ourselves a party [to the trial] in this case," he said.