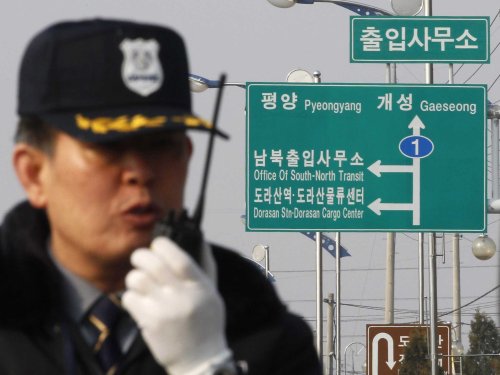 Business Korea | 26 November 2014
KORUS FTA
Korea, US evaluate current state of FTA
Jack H. Park
The Ministry of Trade, Industry and Energy announced on Nov. 25 that it had a high-level meeting for the implementation of the KORUS FTA in Washington D.C. on Nov. 24 (local time), along with an Offshore Processing Zone Committee meeting and a Service & Investment Committee meeting to discuss pending issues.
The Korean delegation was led by Director Wu Tae-hee at the Office of FTA Negotiations of the ministry, and the U.S. delegation was led by Assistant USTR Bruce Hirsh.
The former suggested that products manufactured in the Kaesong Industrial Complex and exported to the United States be regarded as produced in South Korea for a preferential tariff. However, the latter mentioned that this is unlikely until the conditions of the denuclearization of the Korean peninsula and the like included in the annex to the free trade agreement is satisfied.
They also discussed the adoption of appeal instead of a single trial in the Investor-State Dispute Settlement (ISD), and the addition of measures for preventing the misuse of litigation, but failed to reach an agreement.
In the meantime, both sides are planning to have a ministerial-level joint committee meeting for the KORUS FTA on Dec. 15 to check the progress of the free trade deal. "We decided to hold the Offshore Processing Zone Committee meeting on a regular basis," the ministry explained, adding, "Additional talks are required for some issues such as the ISD, though."