All the versions of this article: [English] [Español]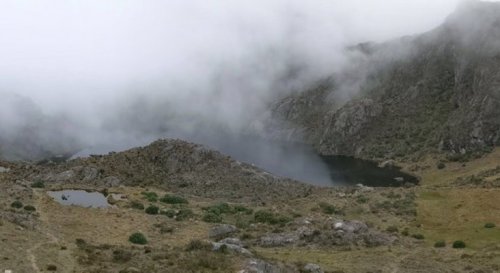 Por Lorenzo Cotula | 23 July 2020
Investment disputes from below: whose rights matter?
Shreds of clouds drift low over the rugged ridges and the yellow-green glens, leaving behind moisture that saturates the marshy moorlands. The scattered frailejon shrubs almost burst with water, ready for their roots to release it into a triumph of streams, lakes and rivers downhill. An ancestral silence lies beneath the water's gentle burble.
Colombians call this misty Andean ecosystem páramo. A precious carbon sink, the páramo of Santurbán has sustained social identity and cultural fabric for centuries. As we trek on a winding dirt track some 3,800 metres above sea level, Victor – a slim, quiet 50-something from the nearby village of Vetas – recounts the many generations whose lives unfolded on these slopes: the indigenous Chitareros; the European conquistadores, founders of Vetas; the gringos who over a century ago came searching for gold; and the artisanal miners whose livelihoods today depend on the gold hidden in the belly of these mountains.
To millions of people living in the lands below these high moors, the páramo is life: an essential source of water, and a deeply felt presence towering over their existence. In recent years, this ecological and cultural site has come under growing commercial pressures that have raised probing questions about the role, and the limitations, of law in reconciling environmental, social and economic imperatives.