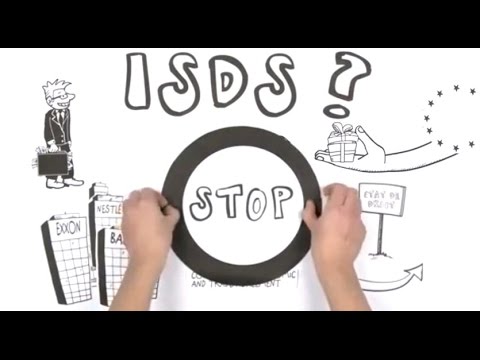 International Mediation Institute | 2 May 2016
IMI competency criteria for investor-state mediators
Mediation presents a credible and compelling option for both investors and states to settle disputes, disagreements and other conflicts arising from investment activities. Mediation can be used as a means to reach early settlement of a case during the "cooling off "period provided for in treaties. It can be used as in conjunction with or in parallel with investment arbitration. When properly used, with competent and suitable mediators, it can generate significantly faster, less expensive and more satisfactory outcomes in line with the overall objective of the long term investment relationship between foreign investors and a state. While a pool of Investor-State arbitrators has developed over the recent years and while, in parallel, mediation of international disputes has gained momentum, there is no readily available pool of accredited or identifiable Investor-State mediators as yet, from which parties can choose their mediator or co-mediators.
The aim of the IMI Competency Criteria for Investor-State Mediators is to assist parties, institutions, designating authorities, and other appointing bodies in the selection of a competent and suitable mediator or co-mediators for disputes involving private sector entities and states, by listing criteria that can help inform and guide their choices. These criteria should ideally be applied cumulatively.
At the outset, two issues should be emphasized: Investment disputes are specific, because they involve private parties on the one hand (often as claimants), and sovereign states, on the other hand (often as respondents). They are also specific because they may involve issues of public international law and international responsibility of states, as well as issues of public interest, transparency and national sovereignty.
Mediation involves expertise, techniques and knowledge that have developed and are increasingly used and applied in various types of legal disputes as a credible alternative to adjudication. It is, however, an art as much as it is a science. Mediators' competence and training are generally acknowledged by diplomas and accreditation, but Investor-State mediators need to be not only competent but also suitable for each dispute. This can give rise to a number of issues when seeking to select an Investor-State mediator.
Although there is a growing and well-defined community of arbitrators involved in Investor-State disputes, good arbitrators do not necessarily make good mediators and not all competent mediators may be suitable for mediating investment disputes. It is essential for the parties and appointing bodies to carry out due diligence carefully before appointing a competent and suitable mediator and to bear in mind that co-mediation, as specifically provided for in some mediation rules, may be a useful way of combining qualities found in different candidates and assisting in dealing with cultural nuances and the complexities of Investor-State dynamics.
Ideally, mediators or co-mediators selected to mediate Investor-State disputes should have satisfactory levels of knowledge and experience in each of the following headings:
1. Understanding of Investor-State Issues
As Investor-State Dispute Settlement (ISDS) rules and procedures under investment treaties are detailed and specific, mediation proceedings taking place before or in parallel to an ISDS procedure should be conducted with a full understanding of a potential ISDS case. This expertise can be provided by the parties' advisors or appointing bodies, but it is important that the mediator be informed and advised of typical issues that may arise in the course of ISDS cases, as the mediator may be helpful not only in resolving substantive issues, but also procedural issues (e.g., who has authority to represent the state, public interest defences, transparency concerns, sovereign immunity claims, etc.).
Investor-State mediators should therefore have a solid understanding of or familiarity with procedural and substantive issues that may arise in Investor-State dispute settlement proceedings. An Investor-State mediator should ideally be able to understand or be familiar with international investment processes, financing mechanisms, public international legal issues, and international arbitration procedures (e.g., ICSID, ICC and UNCITRAL rules and procedures). It is not necessary that the mediator be an expert in all of these fields, but that (s)he should have sufficient background knowledge to understand complex issues arising from disputes involving the domestic and international responsibilities of a state, and the inherent risk for companies investing abroad, independently of the subject matter of the dispute, which can be explained by the parties' advisors or experts. It is equally important, however, for participants and appointing bodies to remember that mediation is a social process, where the ability of the participants to meet, interact and exchange their interests and concerns with the mediator in a safe and confidential manner is an important part of exploring solutions that cannot be considered in arbitration or other adjudicative forms of dispute resolution.
2. Experience in mediation and other dispute resolution processes
An Investor-State mediator should be familiar with a wide range of dispute resolution processes, including possible ways of safely combining different dispute resolution processes (e.g., mediation, conciliation and arbitration). (S)he should understand how to ensure that any mediation proceedings will not adversely impact the parties' ability to conduct parallel arbitration or court proceedings and obtain an enforceable award or decision. The mediator should know how to assist the parties to:
Diagnose the dispute and the risks of it escalating;
Identify likely timing issues and deadlines;
Understand the need to ensure that each party is represented at the right level and has the power to participate in a mediation and to make decisions, taking into account the particular needs of states to authorize and empower representatives to represent them and enter into binding settlements;
Explain in detail the mediation process and the possible outcomes, ensuring that states have adequately provided for internal processes to be in place to enable the mediation and any settlement discussions to be effective;
Convene and conduct the mediation process, and guide the parties through it, ensuring that the needs of states regarding transparency, public and media access are dealt with and appropriately balanced with the mediator's ability to work in a confidential setting and in a manner that can help build and establish trust between participants;
Foresee and address possible procedural issues and obstacles;
Understand the possible impact of various procedural options on the parties' social behaviour (e.g., triggering "pro-social", as opposed to "anti-social" behavioural patterns);
Deal with the inherent disparity between government officials representing a state entity and private parties.
Recognize the formalities needed to ensure the parties and the state are able to enter into enforceable settlement agreements, including the budgetary and financial approval requirements to make payments.
3. Experience with different forms of negotiation, mediation and conciliation
An Investor-State mediator should be experienced in different forms of negotiation, mediation and conciliation and ideally have experience in conducting international mediations as a sole or co-mediator, involving a state or a state entity and a private party. [1] (S)he should be a trained, certified or accredited professional mediator, with strong intercultural and interpersonal skills and should be comfortable managing different types of mediation processes (e.g., evaluative, facilitative and/or transformative), and working with other mediators or dispute resolution or other experts as part of a team (e.g., as co- mediators), as may be appropriate. (S)he should understand how mediation can be used not only as part of a legal process, but also as part of a political and social process, and how to bring in experts when needed.
The Investor-State mediator should know how to assist the disputants in using mediation to design and carry out a process that can be adapted to legal, political, social and/or cultural considerations that may arise in the course of resolving an Investor-State disagreement. The Investor-State mediator should be familiar with or able to learn and comply with relevant rules and guidelines applying to Investor-State mediation (e.g., the Investor-State Mediation Rules (2012) of the International Bar Association (IBA), codes of conduct and rules of ethics and relevant treaty-specific rules on Investor-State mediation). Experience in international negotiations, particularly settlement negotiations involving investment disputes or international disputes involving a sovereign state could present an alternative to experience as a mediator. Given the small size of the pool of experienced Investor-State mediators at the time of preparing this set of criteria, flexibility will be required. In the same way that not all experienced mediators may be suitable for Investor-State disputes, experienced diplomats and conciliators may not be appropriate for exploring new, interest-based solutions for problem solving. Although diplomats experienced in resolving State-State disputes may have relevant expertise, this should be combined with demonstrated knowledge (e.g., accreditation) and experience in conducting mediations. Likewise, appointments as conciliators on treaty lists or institution rosters may be relevant, but conciliation is often an evaluative process that may not be appropriate in all mediations. Many arbitrators and judges often work effectively as conciliators. The same skills do not necessarily apply, however, for mediation (for example in facilitative and non-evaluative proceedings).
4. Understanding of arbitration and adjudication
An Investor-State mediator should be familiar with different forms of arbitration and adjudication. Although it is useful to have experience working as an arbitrator, tribunal secretary, party representative, advocate, legal counsel, advisor or neutral in international commercial arbitration or adjudication, or Investor-State arbitrations, this is not essential. The Investor-State mediator should be familiar with the differences between institutional and ad-hoc proceedings, civil-law and common-law approaches to dispute resolution, and ethical issues and guidelines affecting arbitration and mediation (e.g., practice rules and guidelines established by the International Bar Association on conflicts of interest and the taking of evidence in international arbitrations). [2] (S)he should also understand enforceability issues and UNCITRAL texts on the recognition and enforcement of arbitral awards, as well provisions regarding the possible use of consent awards or arbitral awards on agreed terms.
An Investor-State mediator should ideally have previous knowledge or experience with disputes involving a state as a party. Experience in Investor-State arbitrations, international commercial arbitrations or adjudications, disputes involving issues of international commerce, public international law, public procurement, construction and engineering, joint ventures, technology or public policy matters are all relevant. (S)he should also have an ability to synthesize complex information and provide a structural framework for identifying any applicable norms and dispositive issues (e.g., issues of fact and law), while at the same time enabling the parties to focus on their future interests, the social dynamics between key participants, and any external procedural requirements (e.g., transparency, public access and media) that may influence the handling of their discussions.
5. Intercultural competency
An Investor-State mediator should have strong and demonstrated competencies in dealing with cross-cultural situations. (S)he should understand culturally-shaped preferences and expectations, especially in international cross-border disputes and in different organisational cultures (e.g., governmental and business) in relation to decision-making approaches and attitudes towards time and information exchange. The Investor-State mediator should be able to assist the parties to explicitly discuss and address procedural issues that may be implicit or assumed by the parties or by Investor-State arbitrators. The Investor-State mediator should be able to appreciate nuances involved in different types of diplomacy, approaches to "cooling-off" periods, and how to convene, prepare for, coordinate, and conduct different types of meetings in different settings. [3]
6. Other competencies
An Investor-State mediator should ideally also be familiar with various technologies that can assist the parties in communicating more effectively, reducing costs and saving time, such as online webinar or video-conferencing systems, data analysis tools (e.g., decision trees or mind maps), and project management skills, which will ideally help the disputants to have a greater sense of predictability, and to better manage budgets and any deadlines that may exist. Familiarity with issues arising from third party funding is also desirable.
For annexes, click here
[1] At the time of preparing this set of competency criteria, the pool of experienced mediators with Investor-State dispute settlement experience is small and still being developed. It is advisable to revisit these criteria once a sizable pool has emerged and experience has been gathered. The criteria aim at encouraging the development of new expertise in the Investor-State field, while ensuring that the necessary link with the subject matter (Investor-State dispute settlement) remains appropriate.
[2] A comprehensive list of relevant practice rules and guidelines on arbitration and mediation are offered by the IBA on its website, at http://www.ibanet.org/Publications/publications_IBA_guides_and_free_materials.aspx.
Investor-State mediators are advised to familiarize themselves with these practice rules and guidelines, especially the IBA Guidelines on Conflicts of Interest in International Arbitration (2014), the IBA Rules on the Taking of Evidence in International Arbitration (2010) and the related commentary on these rules, and the IBA Investor-State Mediation Rules (2012).