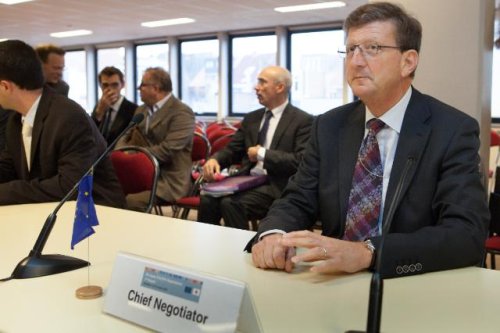 Newstalk | 5 December 2016
EU closes in on TTIP-style deal with Japan

Officials in Brussels have announced that they are close to securing a free trade agreement with Japan - they are hoping that this will be a smoother process than the ratification of the CETA trade deal between the EU and Canada.
EU trade commissioner Cecilia Malmström spoke to The Financial Times, she said the deal is "very close" to being finalised. It is understood that her comments are intended to case concerns in Tokyo following mass-opposition to TTIP and CETA.
"Of course everyone reads the papers  [...]  But we are committed to try to finalise this," Ms Malmström added after Japanese officials raised concerns over the controversial passing of the Canadian deal.
The agreement has similar terms to CETA - but Japan's economy is three times larger than Canada's.
Negotiations are focused on disagreements over auto industry regulations in Japan, the level of European agriculture exports to Japan, and the establishing of an investment court to settle disputes between states and corporations.
Japan's negotiators are unsure if these courts are needed. Enhanced provisions to facilitate legal action between corporations and states when country's decisions hurt companies profits were the main controversy underlying CETA and TTIP protests in Europe.
The EU is seeking clarification from European courts regarding the ratification of the deal and whether it can be passed by the EU directly, or if individual parliaments will need to agree to the terms.
"We need to make sure that we have a decision-making procedure that is functional and that's why we hope very much that the court will clarify this so that we can act accordingly.
"It's not about winning or losing in court. It's about having clarification. [...] We need of course to do this with the trade ministers because, yes, national parliaments should be involved, but to what extent?" Ms Malmström added.
CETA was only referred to national parliaments at the discretion of EU Commission president Jean-Claude Juncker in July amid political pressure as anti-trade movements gathered momentum.
The EU quietly signed a similar deal with South Korea in 2011.