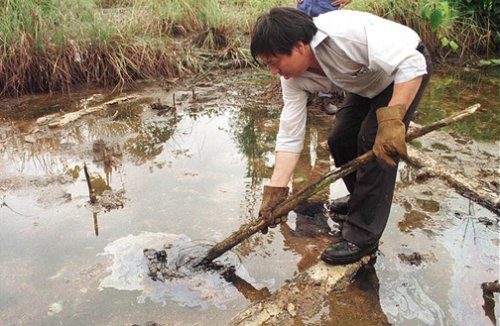 December 16, 2010 | EFE
Ecuador scores legal victory over U.S. oil film
Quito – The Ecuadorian government hailed a decision by an International Center for Settlement of Investment Disputes arbitration panel, which said it lacked jurisdiction over a lawsuit brought against Quito by U.S.-based Murphy Oil Corporation.
The Solicitor General's Office, the Ecuadorian state's legal representative, said Wednesday that the ruling was very important because the panel accepted Quito's arguments with respect to a 2006 windfall profits law on private oil firms.
The law in question required companies to pay the state 50 percent of their windfall profits stemming from high oil prices on international markets. Under current President Rafael Correa, that rate was later raised to 99 percent and then subsequently lowered again to 70 percent.
The legislation did not affect the state's share of commpanies' ordinary profits.
Murphy filed an arbitration suit on March 3, 2008, against Quito, claiming Law No. 42 violated the U.S.-Ecuador bilateral investment treaty and demanding $185 million in compensation.
Ecuador, however, argued that the law conformed to national legislation and did not violate the investment treaty. Quito also argued that the Washington-based ICSID lacked jurisdiction in the case.
This "is an important victory for the country" because it shows the legitimacy of Law No. 42, which was not questioned by the arbitrators, Ecuador's deputy solicitor general, Rafael Parreño, said.
Parreño said the Solicitor General's Office "will continue submitting its arguments in the remaining arbitration proceedings" related to the legitimacy of Law No. 42.
In addition to Murphy, U.S. oil firms Burlington Resources and City Oriente and France's Perenco also have sued Ecuador before the ICSID over the same law.
Last month, Ecuador completed contract renegotiations with foreign oil firms, a process that saw previous production-sharing deals changed to service-provider arrangements. The new contracts are scheduled to enter into effect on Jan. 1.
Spain's Repsol-YPF and other foreign oil firms accepted the new conditions, but Brazil's Petrobras and other smaller companies instead opted to leave the country.
Oil is Ecuador's main export, and the Andean nation currently produces around 500,000 barrels per day of crude, of which state-owned Petroecuador accounts for some 173,000 bpd.
Revenue from oil exports finances roughly 25 percent of Ecuador's public spending.