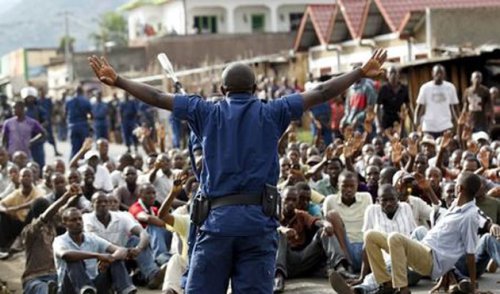 All Africa | 10 October 2015
East African states agree on free trade area issues
By Christabel Ligami
The East African Community partner states have agreed on the outstanding trade issues under the Tripartite Free Trade Area (TFTA).
The EAC partners are expected to present their offer to the other TFTA members for a decision at the upcoming meeting in Kigali this week.
If adopted, the deal will pave the way for EAC goods to enter larger markets such as South Africa, Egypt, Ethiopia and Eritrea beginning next year when the TFTA comes into full force.
The pending issues the five countries have already agreed on include rules of origin, liberalisation of tariff offers and dispute settlement. They have agreed to liberalise 63 per cent of their tariff lines to the other TFTA partners and 37 per cent of tariff lines to be liberalised and further negotiated.
"This means that only 63 per cent of specified goods, which exclude sensitive goods, will be allowed into the region from the other TFTA partner states at zero per cent duty rate," said Mark Ogot, a senior assistant director at Kenya's Ministry of East African Community Affairs and a Tripartite expert.
He said that the tariff offers by EAC allow completion of ongoing negotiations for a free trading area.
"Further discussions on the tariff offers by the EAC will depend on what the other countries will be offering but no country or bloc will be allowed to give a tariff offer below what other member states are offering," said Mr Ogot.
However, Tanzania will apply non-preferential rates on selected tariff lines on imports from Egypt, Libya, Madagascar, Sudan and Djibouti over a five-year period.
On the rules of origin, the EAC member states have suggested that where rules are common (including wholly originating), 35 per cent ex-works costs (distribution and logistics) should be retained as an interim option. If enacted, such a move would mean that products on which these value-added criteria of 35 per cent ex-works cost apply could gain duty-free regional market access.
Rules of origin clarify which goods are considered to have originated in a given state; whether they have been wholly produced in that state, or whether a process of substantial transformation of materials, imported from outside that state, has been undertaken.
"The negotiations are on product-specific rules of origin," said Mr Ogot, adding that the final outcome is hard to predict.
"The challenge is on harmonising differential rules of origin as the EAC and Comesa regimes in this area are significantly different from the ones used by Sadc."
Although the provisions of the tripartite agreement favour a single value-added rule as in the EAC and Comesa regional agreements, he said that negotiations are now moving from a percentage-based approach towards a product-specific approach, which will involve defining specific rules for numerous product categories (those covered by divergent rules of origin).
The TFTA members have until December to ratify the TFTA agreement before it comes into force in January.
The trade agreement, establishing a single market for 26 African countries, will only come into force once ratification is attained by two-thirds of the membership.