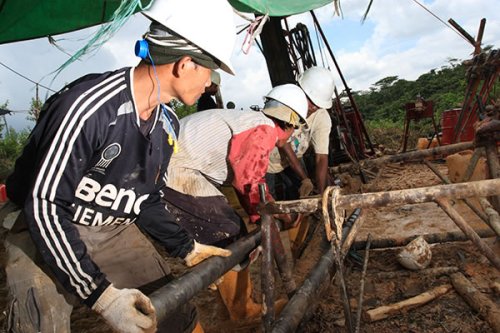 Morning Star | 21 June 2016
Churchill Mining says tribunal ruling expected in september
By Sam Unsted
Churchill Mining PLC on Tuesday said it has been informed a ruling on its ongoing tribunal with Indonesia is expected in September.
Churchill and the Indonesian government are arguing over the country's decision to revoke the company's licences covering its sole asset, the East Kutai coal project. Churchill considers the measures taken by the Indonesian government as "unlawful" and is pursuing its claim against the country in an attempt to secure USD1.31 billion, plus interest, in damages.
Churchill said the International Centre for the Settlement of Investment Disputes has reported good progress in its deliberations on the case and expects to issue a ruling in September.
"We are pleased that the tribunal has confirmed the timing of the issuing of its ruling on Indonesia's forgery dismissal application," said Churchill's Chairman David Quinlivan.