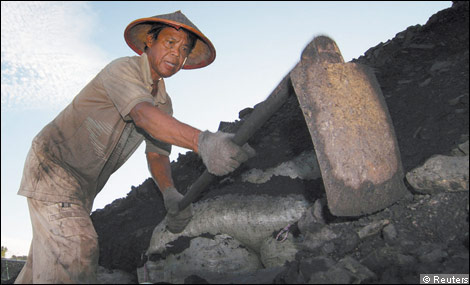 Alliance News | Tue, 25th Feb 2014
Churchill Mining announces tribunal rejection of Indonesia challenge
LONDON (Alliance News) — Churchill Mining PLC Tuesday said the arbitral tribunal has rejected the Republic of Indonesia's jurisdictional challenges and the company can now pursue claims for damages against the government.
The thermal coal producer said the International Centre for Settlement of Investment Disputes rejected the challenges and it can now pursue claims for damages under the respective Bilateral Investment Treaties Indonesia entered into with the United Kingdom and Australia.
Churchill cut down operations in May 2012 when it filed a Request for Arbitration against the Republic of Indonesia, alleging that Indonesia breached its obligations under the UK-Indonesia Bilateral Investment Treaty when licenses on a coal site were revoked.
The government had claimed that it had not consented to ICSID arbitration of the dispute and that even if the tribunal found that it had consented, the tribunal would lack jurisdiction because Churchill's investments fell outside the scope of protected investments under the respective Bilateral Investment Treaties.
The ICSID rejected the claims and found that the tribunal has jurisdiction over the claims Churchill and another party Planet Mining Pty submitted.
The result means that Churchill and Planet can now claim damages which a release in May 2013 argued could be as much as USD1.05 billion excluding interest.
Churchill Mining said the estimate remains under review and Churchill and Planet will finalise their damages presentation in the course of the arbitration proceedings.
The company added that it is now awaiting a schedule for submissions and hearings on the company's claims and restoration of the company's suspended shares have now taken place.
Churchill Mining shares were up 55.9% to 46.00 pence, putting them top of the AIM risers Tuesday.
By Tom McIvor; tommcivor@alliancenews.com; @TomMcIvor1