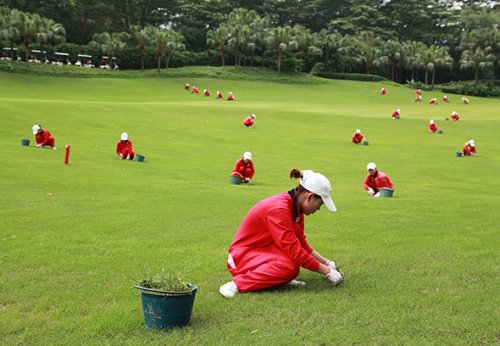 Yicai Global | 13 March 2017
Chinese government wins ICSID tribunal against South Korea's Ansung, MOFCOM welcomes decision
A decision by the Washington-based International Center for Settlement of Investment Disputes (ICSID), dismissing a dispute over China's policy investment filed by South Korea-based Ansung Housing Co., Ltd, a property development company, has been welcomed by China's Ministry of Commerce (MOFCOM).
The Ansung case is the first international investment dispute to enter the arbitration stage where the Chinese government is a party. The arbitration tribunal supported the Chinese position on the limitation of litigation and the scope of application of the most favored nation (MFN) clause, per the ministry's website on March 10.
There was only one prior publicly-known investment claim against China, by Ekran Berhad, a Malaysian construction and development company in May 2011, which was suspended by agreement a month after being registered and discontinued on unknown terms just under two years later.
The Chinese government will continue to firmly safeguard its rights under international treaties. At the same time, it is also committed to the opening-up and perfecting of a legal, international and convenient business environment to protect the legitimate rights and interests of foreign investors, a MOFCOM representative said.
On March 9, the ICSID arbitration tribunal issued a final ruling on a dispute over China's policy investment filed by Ansung Co., Ltd. and dismissed the company's request for arbitration.
In 2006, Ansung signed a contract with the relevant departments of Sheyang County in China's Jiangsu Province, intending to build and operate a golf course locally. The local government promised to provide the company 200 hectares of land in two phases to build a 27-hole golf course and club, and guaranteed not to grant permission to other companies in the area.
After the company built an 18-hole course, the local government refused to provide the second phase of 100 hectares of land. In addition, the local government failed to stop a Chinese company from building a golf course in the vicinity without permission.
As its local golf course cannot now be profitable, Ansung pulled back its investment in China by transferring all the rights to a Chinese company at a below-market price of USD1.2 million in October 2011, causing a total loss of more than CNY100 million (USD14.5 million) to the company.
ICSID stated that, per relevant regulations, if the investor knew, or ought to have known that it would suffer losses or damages for more than three years, the investor cannot file an arbitration request.
As Ansung had known of its potential loss or damage for more than three years, the case does not apply to the most favored nation terms between China and South Korea, ICSID rejected the company's arbitration request.