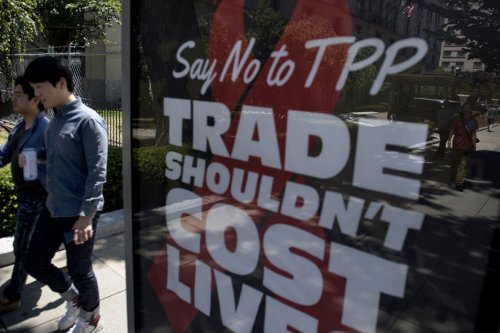 FT Alphaville | 25 August 2015
Alphachat podcast : Joe Stiglitz on minimum wage, monetary policy, TPP and more
Cardiff Garcia
We recorded this podcast on Tuesday, August 18th. Alphachat is on iTunes and Stitcher, and to give us feedback you can email us at alphachat@ft.com or call us at 917-551-5012.
The Alphachat crew is on vacation through Labor Day, but last week Joe Stiglitz joined us to discuss a report he produced for the Roosevelt Institute, and to take listener questions on the TPP and Europe, before we ran out of time.
The Roosevelt report, "Rewriting the Rules : an Agenda for Shared Growth and Prosperity", lays out a reasonable, comprehensive and research-driven progressive agenda for the US economy.
I don't agree with all of it. The report's overall thrust and many of its specific ideas are more interventionist (or "leftist" if you insist) than my own policy preferences. I'm especially queasy with its ideas for reforming the labour market.
But that should be set against all there is to like here. The report argues for monetary policy to place a stronger emphasis on full employment relative to inflation, an idea that has long deserved more attention. Its overview of inequality-trends in the appendix and its sections on the financial sector and immigration reform are especially good.
As for topics left uncovered, I do wish that more pixels had been spent on the kinds of supply-side issues — like the tremendous overregulation of real estate at the local and state level, or the spread of credentialism — that involve reducing government intervention but would contribute to the pursuit of lower inequality and more worker power, goals similar to those espoused in the document.
But overall the report is very much worth reading and, for those who disagree with much of it, contending with.
On the Trans Pacific Partnership
[26:49 - 43:20]
A listener called in before the interview to ask about Stiglitz's position on the TPP. He is resolutely against it, and for more on his position you can read his letter to Congress earlier this year. (I hadn't seen the letter before our talk.)
I'm modestly for it, and favourable opinions of the trade agreement's projected benefits are available in articles by Autor, Dorn & Hanson and Noah Smith, and here's a usefully balanced interview with Adam Posen.