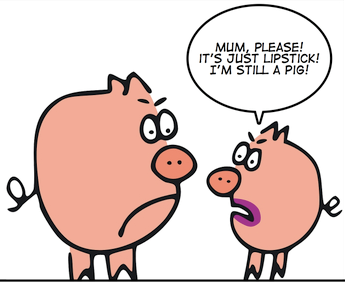 The Parliament | 7 May 2015
No TTIP deal with ISDS, warns parliament
Written by Julie Levy-Abegnoli
MEPs have threatened to block TTIP if ISDS is included, despite revised plans presented to them by European trade commissioner Cecilia Malmström.
Freshly returned from Washington, DC, European trade commissioner Cecilia Malmström was in parliament's internal trade committee to present her revised proposal for an investor-state dispute settlement (ISDS) mechanism.
ISDS has been a hugely controversial subject throughout the transatlantic trade and investment partnership (TTIP) talks and has been met with fierce opposition from national governments, MEPs and civil society.
With an ISDS system in place, corporations would be able to challenge governments in a private trade tribunal. There are concerns that such a system would give companies excessive power over national authorities and allow them to sue governments every time legislation was introduced that might harm their profits.
Attempting to put these fears to rest, Malmström told MEPs that the new ISDS plans were intended "to remove any ambiguity about sovereign governments' right to regulate, putting that in black and white".
She explained that, "in the past, agreements have been drafted more with the protection of investment in mind than the right of governments to regulate - this will no longer be the case".
The Swedish official said the commission's ultimate goal was the establishment of "a permanent international investment court", but conceded that this would "take some time".
In the new ISDS system, arbitrators would be selected from a pre-vetted list agreed upon by the EU and US, and with both sides "setting the qualifications requirements to become an arbitrator at the same level as those of judges".
Malmström has also proposed to implement "a multilateral appeal mechanism as part of a permanent court".
Insisting that these were "not cosmetic changes but rather the most significant overhaul of investment arbitration in decades", the commissioner rejected calls to take investment arbitration out of TTIP, saying, "this just doesn't make sense".
She pointed out that "US courts are not obliged to follow commitments that the US takes internationally. And the US does not always respect its international commitments", arguing that, "Canada, and soon Japan and China, has the safety net of effective investment arbitration with the US, why shouldn't Europeans have that?"
She added that state-to-state dispute settlement "is not suited to solving the vast majority of routine investment disputes, on licences and so on".
Malmström also stressed that, "excluding ISDS from TTIP means missing the best chance to reform the system for a generation".
Parliament's reaction
Yet despite the commissioner's best efforts to muster up MEPs' support for ISDS, most groups remain wary of such a mechanism.
EPP group spokesperson on parliament's international trade committee Daniel Caspary said, "it should be in everyone's interest to facilitate cross-border investment and to protect our investors at the same time".
He explained that this required "a modernised and transparent dispute participation mechanism, which enables a rapid process, keeps the costs under control and is above all, arranged legally so that political willingness is not restricted".
EPP group shadow rapporteur on TTIP Godelieve Quisthoudt-Rowohl warned, "it is inconceivable for us to finalise an investment partnership without our investors' legal protection by modern arbitration".
She added, "we continue working for TTIP to be a success and we will actively shape our future, instead of bringing things to a halt and being defensive like the opponents of TTIP".
MEPs have a crucial role to play in the implementation of the agreement, as it cannot go forward without their stamp of approval.
Bernd Lange, chair of parliament's international trade committee and rapporteur on TTIP, said Malmström's proposal was "a step in the right direction but it still does not go far enough to restore public confidence on this issue. We welcome the move towards a permanent investment court with full-time judges and a clear appeal mechanism".
He called for "reassurance that a standing court is a clear commitment and not merely part of a plan for the future. The commission must take this into account, as well as the other demands we have outlined, if we are to support the agreement in parliament".
S&D spokesperson on trade David Martin was also weary of the revised plans, underlining the need for "much clearer rules on transparency, and the right of governments to regulate in the public interest must be unambiguous. We need to clearly state that foreign investors have no greater rights than domestic ones".
'Trying to put lipstick on the ISDS pig'
Greens/EFA group vice-chair Ska Keller said "cosmetically changing the mechanism but keeping the same prerogatives for corporations would be little more than a PR stunt, ignoring the core of the problem. The proposal changes nothing about the fact that investors get an extra-judicial system that will only deal with their rights, not their obligations".
Meanwhile, Yannick Jadot accused the commission of "trying to test the waters of what form of ISDS might be acceptable to Socialist MEPs" and of "trying to put lipstick on the ISDS pig".
In his view, the college "needs to consign ISDS and any derivatives of this approach to the history of EU trade policy and start by excluding it from the EU-US TTIP negotiations".
This sentiment was echoed by GUE/NGL shadow rapporteur Helmut Scholz, who said, "it is not enough just to try to reform ISDS on chosen aspects. ISDS is a trade policy instrument belonging to the past".
He urged policymakers to "guarantee the possibility of taking more transparent and widely practicable cases before the existing state courts in accordance with the rule of law. We also need to enable political and institutional structures as well as citizens to take action against investors or companies".
Ultimately, Scholz will only be "willing to talk about this proposal if it is explicitly also about being able to force investors to comply with their obligations".
The commission had previously expressed its hope to finalise TTIP by the end of the year, but given MEPs' opposition to ISDS and Malmström's refusal to drop it from the negotiations, this seems unlikely.
About the author
Julie Levy-Abegnoli is a journalist and editorial assistant for the Parliament Magazine