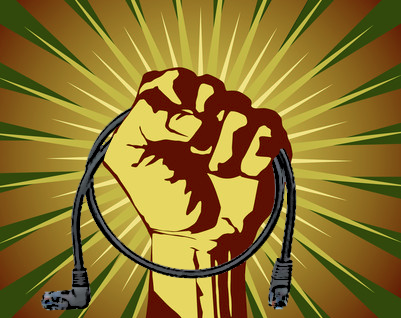 Ars Technica | 22 February 2016
Mozilla, EFF, and Creative Commons call for more openness in trade negotiations
by Glyn Moody
Browser maker Mozilla, digital rights group Electronic Frontier Foundation, and Creative Commons have called for more openness in global trade agreements.
The trio—alongside a variety of expert "stakeholders representing Internet users, consumers, innovative businesses, cultural institutions, and scholars"—released a "Brussels Declaration on Trade and the Internet," which was launched on Monday to coincide with the start of the 12th round of the Transatlantic Trade and Investment Partnership (TTIP) negotiations in Brussels.
While recognising the benefits that can flow from trade agreements, the group said that these can only be achieved through processes with "effective public participation." This has been lacking in recent trade negotiations like TTIP, which—according to the group—have been discussed in "closed, opaque, and unaccountable fora," and "excludes many stakeholders with demonstrable expertise that would be valuable to the negotiators." The group added that digital and online worlds have particularly suffered in this regard.
The Internet organisations also point out that the closed-door approach adopted by trade agreements stands in stark contrast to "the more open Internet governance process norms, to which the governments that negotiate trade agreements also notionally subscribe, which if fully realised would be better adapted to incorporate the values of these communities, such as free expression and cultural facilitation, into trade policies."
The Brussels Declaration said that any "international rule-making process that affects the online and digital environment should adhere to human rights and good governance obligations to actively disseminate information, promote public participation and provide access to justice in governmental decision-making." It went on to make six specific demands, including "take affirmative measures to engage organisations and experts representing Internet users and consumers."
As well as Mozilla, EFF, and Creative Commons, the declaration has been signed by other digital rights orgs, and individuals, including Alfred de Zayas, who is the UN's Independent Expert on the promotion of a democratic and equitable international order. Last year, in his fourth report to the UN General Assembly, de Zayas called for the controversial investor-state dispute settlement (ISDS) mechanism to be abolished.
A similar call has been made today by 280 civil society organisations from across Europe, which have released a "Statement against Investor Protection in TTIP, CETA, and other trade deals." They said that the inclusion of ISDS in those trade agreements in any form would "most likely lead to a massive explosion of investment arbitration cases against legitimate policies; their inclusion is a massive blow to democracy, human rights, and the rule of law in any trade and investment agreement."