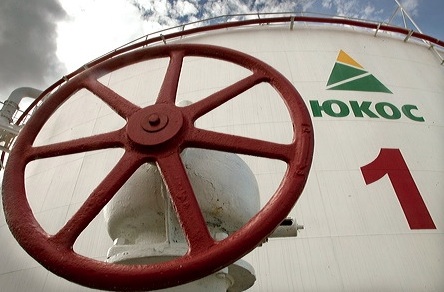 Sputnik | 24 January 2017
Hague appeals court not to split Yukos shareholders' appeal - Lawyer
The Hague Court of Appeal has rejected a plea to bifurcate hearings on a complaint by the former shareholders of Russia's now-defunct Yukos oil firm against a lower court's decision to overturn a $50-billion arbitration award in the long-running Yukos shareholders vs. Russia dispute, the Russian side's representative told Sputnik Tuesday.
MOSCOW (Sputnik) — The bifurcation request came from the shareholders, who wanted the court to first decide on whether Russia is bound by a multilateral treaty applicable to the arbitration case before proceeding with hearings on the appeal. Russia opposed the request, calling it a delaying tactic.
"The court took a decision on the former Yukos shareholders' plea, rejecting their bifurcation proposal," Andrei Kondakov said.
By splitting the case, the Yukos side wanted to delay hearings on the company's tax avoidance and illegal privatization, Kondakov, who is the director general of the International Center for Legal Protection, stressed, adding that Yukos lawyers also failed to submit the appropriate appeal documents on time.
The 2014 Permanent Court of Arbitration ruling, awarding Yukos shareholders $50 billion in compensation over the company's breakup in the early 2000s, was overturned in 2016 by the District Court of The Hague, which ruled that Russia was not bound by the Energy Charter Treaty under which the compensation had been awarded.
In 2003, Russian authorities accused the leadership of Yukos, once the largest oil company in the country, of economic crimes. A range of Yukos managers were convicted over fraud and tax evasion. Yukos was later declared bankrupt and the state-controlled oil company Rosneft bought the bulk of its assets. Company shareholders have since then been seeking compensation in various courts.