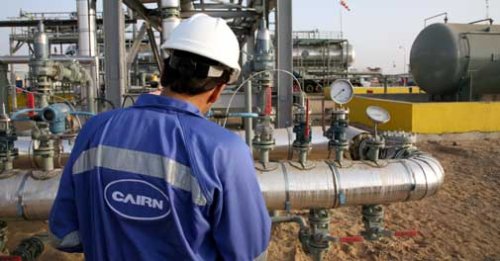 Insider | 20 September 2017
Cairn Energy reveals when final arbitration hearing over India tax dispute will be heard
BY SCOTT MCCULLOCH
Cairn Energy reports the final arbitration hearing in its tax dispute with the Government of India have now been scheduled for August 2018. The company had stated in a June update it expected the final Tribunal hearing would be heard in January 2018.
The Edinburgh-based oil and gas explorer notes arbitration proceedings under the UK India Bilateral Investment Treaty are "well advanced" and both parties have now agreed a timetable for finalising document production, submissions and hearings.
Cairn notes the agreed timetable includes "some extensions" to the previously agreed schedule to take into account the availability of the tribunal and respective parties.
It adds: "The Tribunal stated that it expects the parties to strictly adhere to the deadlines set out in the amended procedural calendar and it will make appropriate arrangements to progress with the drafting of the award as expeditiously as possible."
Cairn reported in June it has a "high level of confidence" it will win its long-running tax dispute with the Indian government, believing it will claw back $104 million in dividends it claims are due from Vedanta Ltd, who acquired the assets of Cairn India.
Cairn also confirmed in June it was seeking damages of £1 billion from Cairn India Ltd, now Vedanta Ltd, based on damages equal to the value of its remaining 9.8 per cent shareholding in Cairn India it had expected to sell in 2014 but was blocked from doing so by the Indian government.
In 2015 the Indian government issued Cairn with a draft assessment "in respect of fiscal year 2006/7 to the amount of $1.6 billion ( then circa £1 billion) plus any applicable interest and penalties".
Cairn has disputed this as a retroactive tax grab under laws passed after it sold assets to Vedanta.
Cairn's remaining 10 per cent stake in what was Cairn India Ltd, which remains frozen as a result of the tax dispute.
The company went through a 15-month legal dispute with the Indian government on royalties and tax before reaching an agreement and concluding a sale in 2010 of a 40 per cent stake in Cairn India to mining giant Vedanta Resources for $6.5 billion (£4.18 billion).
Cairn had argued tax and royalties should be the liability of Indian state-owned Oil and Natural Gas Corporation (ONGC), as its original contract gifted ONGC a 30 per cent stake in the Rajasthan fields.

ONGC was paying all of the royalties on production from Rajasthan, India's largest ever onshore oil find, despite Cairn holding a controlling 70 per cent interest.
The Cairn board went on to vote to accept the Indian government's conditions to facilitate the 2010 sale to Vedanta Resources, which Cairn shareholders voted to accept in return for a £1 billion windfall from the sale.