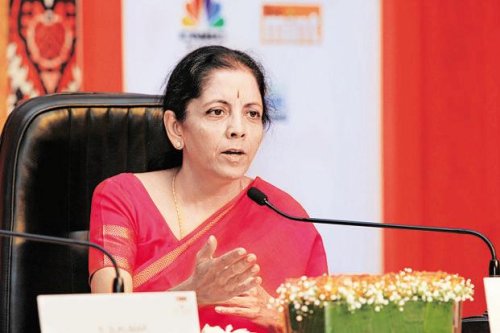 DNA | 4 March 2017

On the issues raised by the Canadian side on MFN-forward
On the issues raised by the Canadian side on MFN-forward, ratchet mechanism and Investor-State Dispute Settlement (ISDS), Sitharaman clarified that "the negotiation should not get lost in peripheral issues and should focus on bringing in promotion and protection elements, which provide stability and predictability to investments in each other's country".
She said India has approved the model text as a template and the negotiation under FIPA should go forward in accordance with the model text.
However, both sides should remain flexible to incorporate the essential elements of investment protection while negotiating the agreement, the statement said.
MFN-forward, ratchet and ISDS are few of the issues which are yet unresolved in the proposed free trade pact between India and Canada. These clauses are proposed by Canada.
Under the 'MFN-forward', any concessions in the future extended by India to its trading partner under any bilateral agreement would be extended automatically to Canada as well and vice-versa. India is not in favour of this.
'Ratchet' is to ensure that the benefits arising from future relaxations of New Delhi's domestic policies are automatically extended to Canada, and vice-versa. India opposes this proposal too.
The statement also said that both the ministers agreed that the present trade, which is in the range of USD 8 billion, is "much below its potential" and there is a need to conclude CEPA in a time bound manner for ensuring higher levels of trade in goods and services.
"They directed the respective Chief Negotiators on both sides to agree on a time line and conclude it as per the agreed time line," it added.
Further, on the Canadian side, its minister raised the issue of the fumigation requirement for the pulses being imported into India and the need for a resolution to the issue.
Sitharaman assured to look into the issue in consultation with the Ministry of Agriculture.
Both the ministers also discussed the potential benefit of business to business interface and, therefore, the importance of CEO Forum to provide the required perspective for improvement in bilateral trade and investment.
While the Indian side of the CEO Forum has been reconstituted, the Canadian side will have to reconstitute that. It was agreed by the Trade Minister of Canada to reconstitute the forum by the end of March.
"Both the ministers agreed on ensuring that the business leaders from both sides should meet at the earliest and provide key inputs for furthering our bilateral relationship," said the statement.