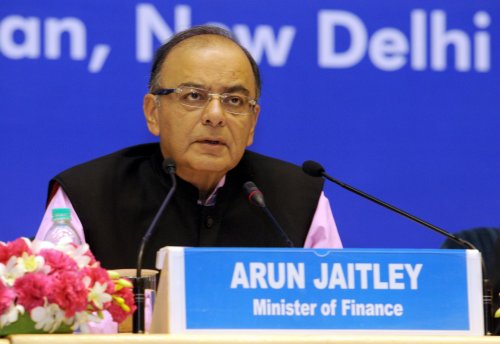 The Hindu | 27 April 2017
FinMin to look into changes sought by Canada in draft bilateral treaty
by Amiti Sen/Surabhi
Softening its stance on the non-negotiability of the model Bilateral Investment Treaty (BIT), the Finance Ministry has agreed to engage with Canada on the changes it has sought in some of the provisions, as part of the investment pact being negotiated between the two countries.
Canada has issues with the Investor State Dispute Settlement (ISDS) mechanism in the model BIT, which lays down that all domestic options need to be exhausted before a company can go for international arbitration. It does not come with a time-line raising apprehensions that if domestic courts take a long time in sorting out a dispute, the foreign investor would have no option other than to wait.
The Department of Economic Affairs recently invited Canadian officials to give a presentation on the additional demands so that it could deliberate on the points raised, a government official told BusinessLine.
"There is enormous political pressure to get the BIT and the Comprehensive Economic Partnership Agreement with Canada off the ground. Based on Canada's proposal, India could also examine what can be done for similar concerns raised by other countries in the BIT," the official said.
MFN-forward clause
Canada also wants a Most Favoured Nation (MFN)-forward clause and a ratcheting provision in the bilateral BIT which are not there in the model BIT. The MFN-forward clause will lead to automatic forwarding of concessions that India may extend in future to other trading partners. Ratcheting, on the other hand, would lead to automatic extension of benefits arising from future relaxations of New Delhi's domestic policies to Canada, and vice-versa.
Based on Canada's presentation, if the Finance Ministry does agree to bring about certain relaxations in the BIT, it would not be a specific relaxation for the country, but a uniform change for others too, he added. India drafted a new model BIT to avoid the string of litigations that it had been facing from global companies over the last few years, but it has faced criticism from many of its trading partners, including EU countries.
"Concerns are also being raised in the government on whether the lack of BITs could impact the country's attractiveness to foreign investors and its ranking on the Ease of Doing Business," another official pointed out.
New Delhi wants to iron out the problem areas in the proposed BIT with Canada as the future of the CEPA, which is being simultaneously negotiated, is tied to its successful conclusion.
Canada is an important trading and investment partner for India with over $12 billion of investments pouring in from Canadian companies such as Scotiabank, Sun Life Financial and McCain Foods in the last two years alone. Canada holds huge potential for India as the country's outward investments crossed $750 billion in 2015.