litiges investisseurs-état | ISDS
litiges investisseurs-état | ISDS
Le mécanisme de règlement des différends entre investisseurs et États (RDIE ou ISDS, selon son sigle anglais) désigne une modalité d'arbitrage des conflits émergeant dans le cadre d'accords d'investissement internationaux selon laquelle les entreprises de l'une des parties sont autorisées à poursuivre en justice le gouvernement de l'autre partie. Ceci signifie qu'elles peuvent porter plainte et réclamer des dommages et intérêts. De nombreux traités d'investissement bilatéraux et chapitres sur l'investissement d'ALE incluent des dispositions autorisant ce mécanisme si les bénéfices escomptés par l'investisseur ont été négativement affectés par une mesure prise par le pays hôte, telle que le changement d'une politique publique. Le différend est généralement arbitré non pas par un tribunal public, mais par une cour privée. Ces affaires sont généralement traitées par le Centre international pour le règlement des différends relatifs aux investissements (Banque mondiale), la Chambre de commerce internationale, la Commission des Nations Unies sur le droit commercial ou la Cour internationale de justice.
Le RDIE est un sujet qui suscite à l'heure actuelle un vif intérêt car il cristallise une forte opposition de la part de citoyens préoccupés par les négociations du TTIP entre l'UE et les États-Unis, les discussions sur l'Accord de partenariat transpacifique et l'Accord économique et commercial global entre le Canada et l'UE.
Economic Times | 26-jui-2012
Malaysia headquartered Axiata Group, which holds about 20% stake in Idea Cellular has threatened claim damages and drag the Indian government to international arbitration under bilateral investment protection pacts (BIPA), making it the sixth international investor in the telecoms space to serve notice under bilateral trade agreements.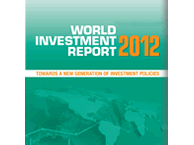 UNCTAD | 10-jui-2012
UNCTAD's flagship publication, World Investment Report 2012 : Towards a New Generation of Investment Policies, was launched on 5 July in Geneva by Dr. James Zhan, Director of the Investment and Enterprise Division, as well as by staff and collaborators worldwide.
Express Tribune | 9-jui-2012
Amid calls to make public the draft of bilateral investment treaty, the government claims that it has gained much and lost nothing to the United States as Washington has agreed to first taking any business dispute to Pakistani courts for settlement.
Transnational Dispute Management | 7-jui-2012
Transnational Dispute Management is currently preparing a special issue on "Aligning Human Rights and Investment Protection".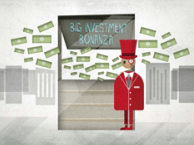 TNI | 6-jui-2012
An animation which exposes how people are paying the costs of corporate lawsuits under international investment agreements.
| 2-jui-2012
President Susilo Bambang Yu-dhoyono is telling his ministers to prepare for the worst after the government recently entered into arbitration with an international mining company.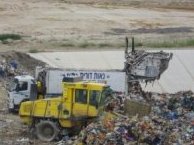 IA Reporter | 27-jui-2012
French multinational Veolia has had an ICSID arbitration claim registered against the Arab Republic of Egypt.
| 11-jui-2012
On 5 June 2012 the arbitral tribunal of the International Centre for Settlement of Investment Disputes (ICSID) adopted the decision on the case initiated by Caratube International Oil Company LLP (CIOC) against the Republic of Kazakhstan.
| 5-jui-2012
In a May 31 press release, the US private equity fund Lone Star said it was planning to request investor state dispute (ISD) arbitration for losses suffered due to "unlawful" interference by the South Korean government.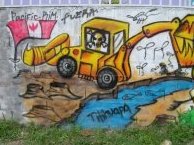 Reuters | 4-jui-2012
Canadian company Pacific Rim can move forward under El Salvador law with a case against that country's government for blocking a gold mining project, but cannot file suit under a regional trade agreement, a World Bank arbitration panel ruled.
| ... | | | | | 4230 | | | | | ... |