litigios inversionista-estado | ISDS
litigios inversionista-estado | ISDS
Solución de Controversias Inversionista-Estado (ISDS por sus siglas en inglés) se refiere a una manera de manejar los conflictos en virtud de acuerdos internacionales de inversión mediante el cual a las empresas de una de las partes se les permite demandar el gobierno de otra parte. Esto significa que pueden presentar una queja y pedir una indemnización por daños y perjuicios. Muchos TBI y los capítulos sobre inversiones de los TLC permiten esto si las expectativas de beneficio de un inversionista se han visto afectadas negativamente por alguna acción que el gobierno anfitrión tomó, como por ejemplo el cambio de una política pública. La disputa normalmente se maneja no en un tribunal público sino a través de un panel arbitral privado. Los lugares habituales donde estas actuaciones se llevan a cabo son el Centro Internacional de Arreglo de Diferencias relativas a Inversiones (Banco Mundial), la Cámara de Comercio Internacional, la Comisión de las Naciones Unidas para el Derecho Mercantil Internacional o la Corte Internacional de Justicia.
El ISDS es un tema candente en estos momentos, ya que está siendo cuestionado fuertemente por los movimientos ciudadanos en el contexto de las negociaciones del TTIP UE-EE.UU, las conversaciones del Acuerdo Transpacífico y el acuerdo CETA entre Canadá y la UE.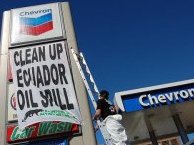 CNN | 19-sep-2013
In an apparent coup for the oil giant's efforts to undermine a $19 billion environmental judgment in Ecuador, an international tribunal has suggested that the Ecuadorians' claims in that case were all settled and extinguished in 1995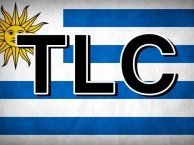 Friedrich-Ebert-Stiftung | 6-sep-2013
El contexto actual, pasados ocho años de gobierno del Frente Amplio en Uruguay, es particularmente propicio para reflexionar acerca de las diversas condicionantes para la aplicación de estrategias de desarrollo económico, productivo y social.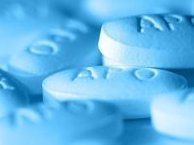 Mondaq | 4-sep-2013
In a recent NAFTA Investor-State claim brought against the United States by Apotex Inc., Canada's largest producer of generic drugs, the Tribunal upheld the US' preliminary objections to jurisdiction on the grounds that the company's efforts to win approval for generic drugs in the US market did not make it an "investor" under NAFTA Chapter Eleven.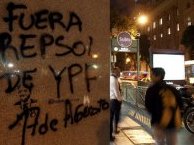 El Correo | 30-ago-2013
Dans l'affaire qui oppose Repsol à l'Argentine devant le CIADI (CIRDI en français ou ICSID en anglais), tribunal arbitral de la Banque mondiale, le choix de Claus von Wobeser, comme président du Tribunal et du chilien Orrego Vicuña comme juge, a été vivement rejeté par l'Argentine.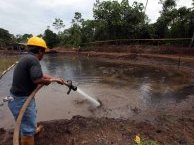 NY Times | 27-ago-2013
Debt woes, broken contracts and soured business deals may cost global investors billions in losses and create seemingly never-ending headaches for policy makers. But there is a set of specialists profiting from such geopolitical problems: arbitration lawyers.
| 25-ago-2013
Fast-moving trade talks aimed at reaching an ambitious Trans-Pacific Partnership trade deal have hit a major snag over anti-smoking policies, as divisions emerged over a proposal critics say would expose governments to lawsuits from tobacco companies.
| 3-ago-2013
We are told that when trade is free, there will be more trade and nations will prosper. To achieve even freer trade the nations of the world must enter into free trade agreements.
| 31-jul-2013
Malaysia's Parti Keadilan Rakyat VP Nurul Izzah Anwar has accused the Ministry of International Trade and Industry of bowing down to pressure when it agreed to clauses on investor-state dispute settlement in negotiations for the Trans Pacific Partnership (TPP) agreement.
| 20-jul-2013
The Turkish power firm Karkey Karadeniz Elektrik Uretim (KKEU) has approached the Washington based International Centre for Settlement of Investment Disputes (ICSID) against Pakistan's water and power ministry and also served a Rs33billion damage notice on the ministry, sources said on Wednesday.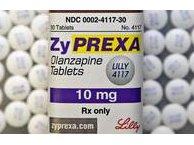 Globe and Mail | 17-jul-2013
US pharmaceutical giant Eli Lilly and Co. has escalated a challenge it launched last year against Canada's patent rules under the North American free-trade agreement, and is now demanding $500-million in compensation after the company lost its Canadian patents on two drugs.
| ... | | | | | 4150 | | | | | ... |